TCM and Western Medicine Seminars
Shenzhou Open University frequently organizes TCM and Western Medicine seminars. With our program for this season, we hope to offer you a good choice. New developments in TCM, as well as interest in subjects by our participants, motivate us to search for new topics for our seminars. Well-known international doctors, professors and therapists are invited to offer you interesting seminars.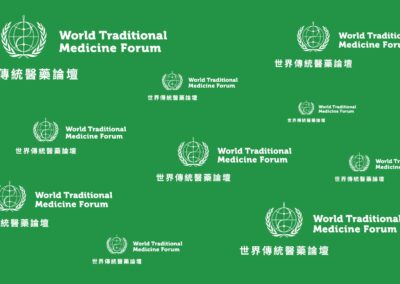 The conference, organised by the World Traditional Medicine Forum and co-sponsored by the World Health Organisation, the 3rd World Traditional Medicine Forum will be held on 29-30 May 2021 through an online Zoom video. Amsterdam time zone: 12:00---21:00. The objectives of the Forum are to discuss and exchange information on clinical practice and scientific research, standardisation, teaching and legislation in traditional medicine, to share results and experiences in related areas, and to discuss issues and developments facing the relevant fields. Further: See attached schedule "WTMF Agenda" Programs on 29th: Opening Ceremony Keynotes Symposium: Traditional Medicine Experience in Addressing COVID-19 Symposium: Traditional Medicine in Different Countries Symposium: Teaching Methods of Traditional Chinese Medicine Programs on 30th: Symposium: Traditional Medicine in Different Countries Symposium: Clinical Practice of Acupuncture and Moxibustion Closing Ceremony
29 and 30 May 2021
Dr. Ramon Maria Calduch, Dr Zsuzsanna Jakab...