Teaching and clinic training team
All

Teacher

Clinical Training

Guest lecturers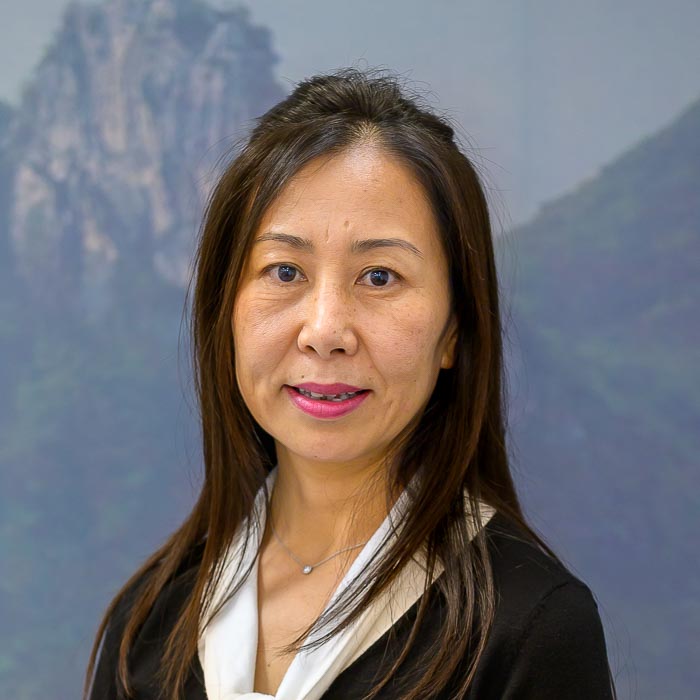 Dan Tan
Academic Dean of Shenzhou Open University of TCM
Dr Dan Tan is a passionate and conscientious academic professional with much teaching & clinical practice experience, mainly in the UK and China, within the Higher Education Sectors. Dan spent over 10 years at Middlesex University, as a Course Leader for MSc/BSc Acupuncture. Currently Dan works at London South Bank University, as a Course Director for BSc (Hons) Chinese Medicine: Acupuncture.Dan also is an Educationalist Member for the British Acupuncture Accreditation Board (BAAB), and External Examiner for the University of Westminster, London.Before moving to the UK, Dan worked at Beijing University of Chinese Medicine. Dan qualified as a TCM Doctor in her native China. She has studied both Acupuncture and Chinese Herbal Medicine, and has been awarded the qualifications of PhD, Master and Bachelor.
Tineke van den Barg
Graduated from the Hogeschool Utrecht in 1973 as physiotherapist and in 1983 from the International College of Oriental medicine as acupuncturist (Bsc/Ms). she been a member of NVA from 1984 onwards and since then has started her own TCM practice. She is an experienced teacher in TCM theory and practice as well as in basic medical knowledge. She graduated in Chinese herbs and tuina in 1995 and 1997. In 2001 she participated in an extended TCM training at the International Acupuncture Trainings Centre in Beijing. With the intention to integrate TCM and Western medicine, she followed a 3-year orthomolecular basic course in the Netherlands (specialized in psycho- neuro- immunology) and graduated with a European Master (Spain) in 2008. She has followed courses as well in Bioresonance (2006), Cranio-sacral therapy (2009) and Laser acupuncture (2013).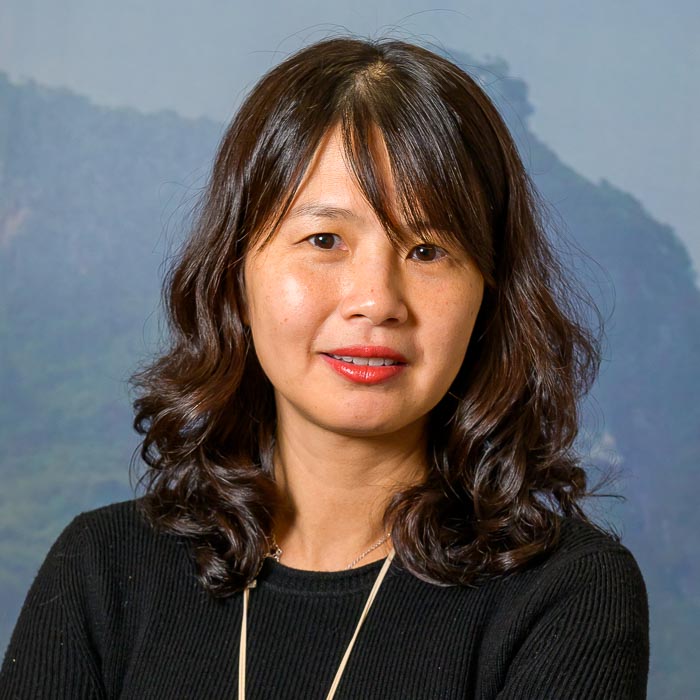 Yun Ding
Graduated from Sun Yat Sen University of Medical Science in China with a Bachelor and Master degree in dentristy in 2001, Dr. Ding has been active evere since in the hospital of Kunming Medical University in China as endodontist, associate professor and lecturer.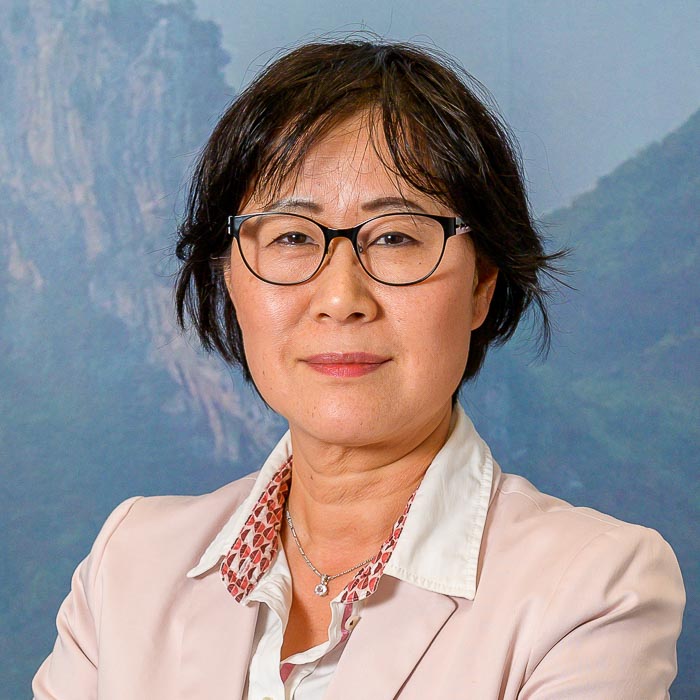 Hong Dong
After having received a BA degree in Internal Studies in Shanghai University in China, Ms Dong came to the Netherlands for further studies in 1988. She studied TCM at the Anglo-Dutch Institute of Eastern Medicine and Shenzhou Open University of TCM in the Netherlands and has done internship at Beijing University of TCM in China.  She specializes in ECIWO medicine and has followed a 2 -year bio-holographic acupuncture course at the Institute for Traditional Chinese Medicine (OTCG) in Belgium and a master class at the BBRS-parallel acupuncture.  She has been practicing TCM for more than 20 years in her clinic in the Netherlands.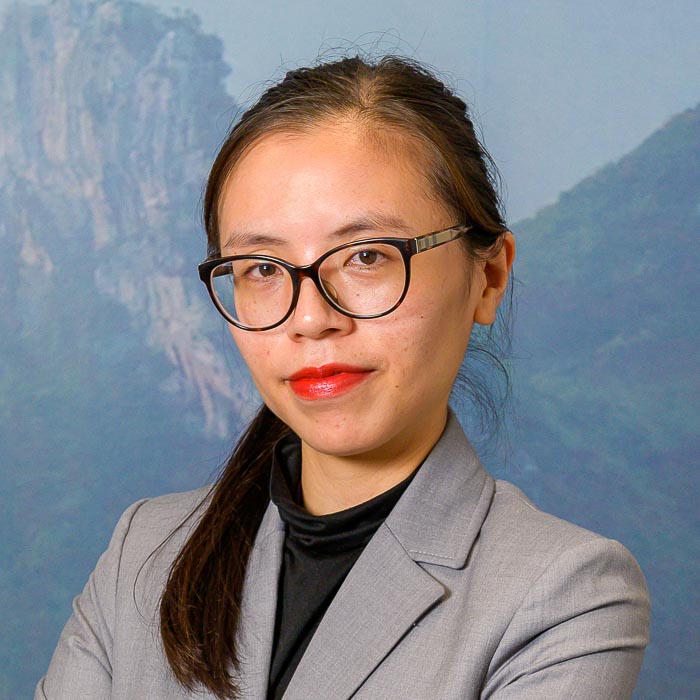 Moon-Yueh Fong
Born in the Netherlands, Ms Fong received her BA degree in Chinese studies at Leiden University and her BSc degree at Middlesex University. She has spent three years in Guangzhou University of TCM and graduated with a MSc degree in internal medicine (Chinese herbs). She was taught by doctors who were disciples of professor Duzhou Liu (expert in TCM classics), Yuankai Luo (expert in gynaecology) and Tietao Deng (expert in Stomach and Spleen diseases).  She currently practices TCM in Rotterdam.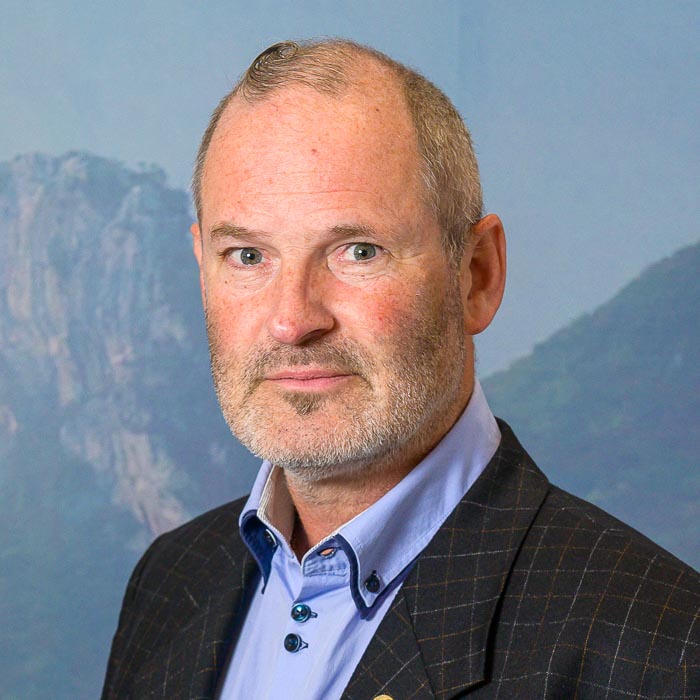 Toine Korthout
Studied natural medicine at the "Nederlandse Akademie voor Natuurgeneeskunde" in Hilversum, medicine at the Rijksuniversiteit Limburg in Maastricht (Msc 1988, MD 1991), acupuncture  education at Stichting NAAV Education with specialization auriculo (1996) and Pedagogic Didactical skills for HBO teachers at Interstudie NDO van Hogeschool Arnhem en Nijmegen (2013). He is a NRR-ERC-certified instructor Basic reanimation and Pediatric reanimation. In 1983 he started his practice in natural medicine in Sleeuwijk. He has worked as a teacher at the Stichting NAAV Onderwijs and its successor the NAAV Research and Education Foundation with topics in auriculo and basic life support. In 2008 he started teaching medical basic knowledge (MBK) at HvNA and Shenzhou.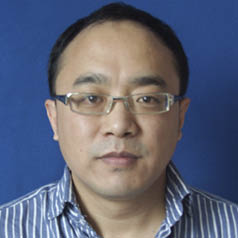 Dr. Xiao Fei Li
Graduated in 1998 as a medical doctor from "Harbin medical university"in China. He received his license to practice medicine in the Netherlands in 2007 and is BIG registered. In 2014, he defended his PhD thesis titled "the vulnerable plaque: from plaque instability towards thrombus instability", University of Amsterdam, the Netherlands. From 2012 till now, he practices as trainee pathology at department of pathology, Academic Medical Center. He currently teaches Medical Basic Knowledge (MBK) at Shenzhou.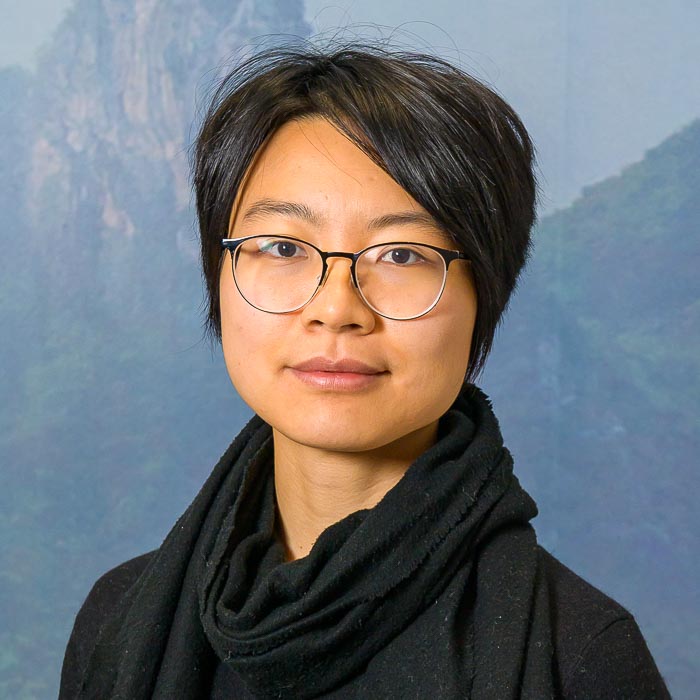 Zhi Li
Zhi Li is a psychologist practicing in Amsterdam and Rotterdam region. She works with individuals and groups to promote general mental health and parenting quality for the marginalized groups, especially the Chinese speaking people in the Netherlands and other European countries. She gained her master degree in forensic psychology from Maastricht University. She is also the Chinese translator of the book of Van de Kolk "The Body Keeps the Scores". She is teaching psychology as part of the western medicine course in Shenzhou University.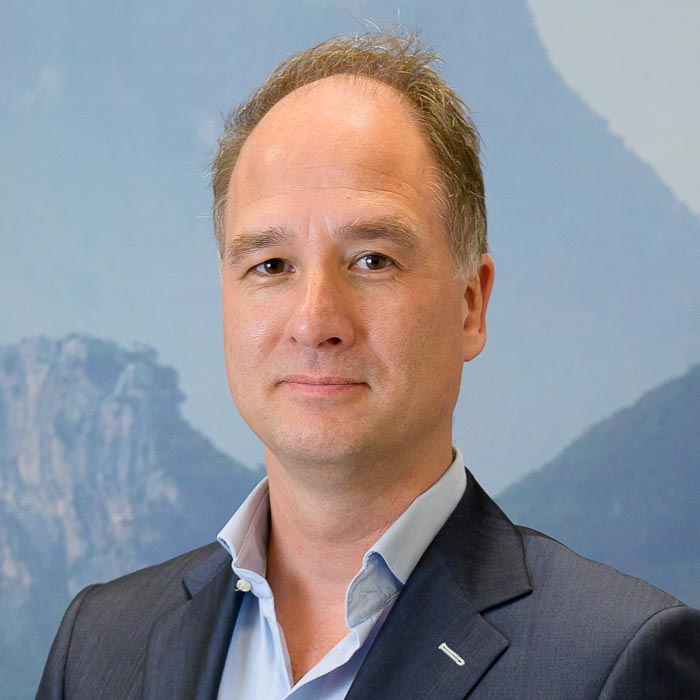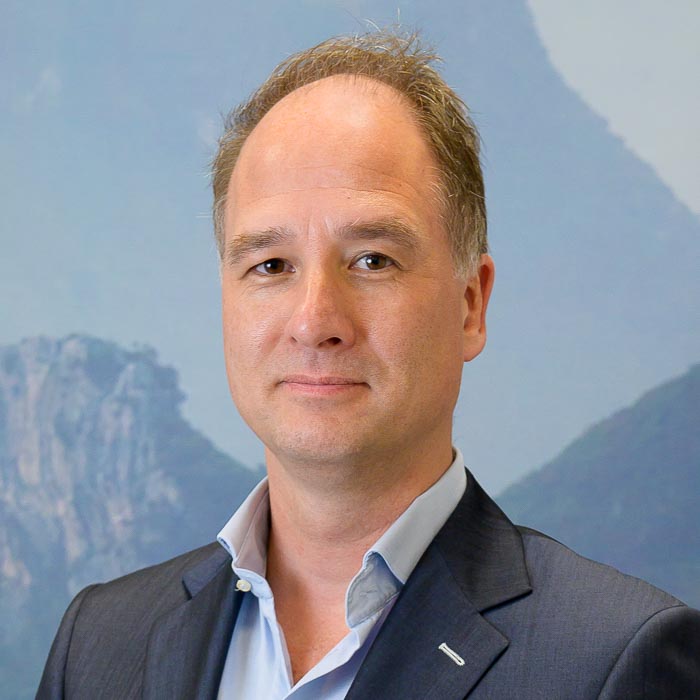 Ray Mariën
He been trained as acupuncturist at the Academy for Chinese Medicine Qing Bai, in Amersfoort. Afterwards he went to study Chinese herbal medicine at Shenzhou Open University of TCM in Amsterdam with Prof. Dr. Yifan Yang. He regularly follows seminars and courses in the Netherlands and abroad to keep his knowledge up to date. Since September 2015 he started teaching herbal medicine with Dr. Yifan Yang at Shenzhou.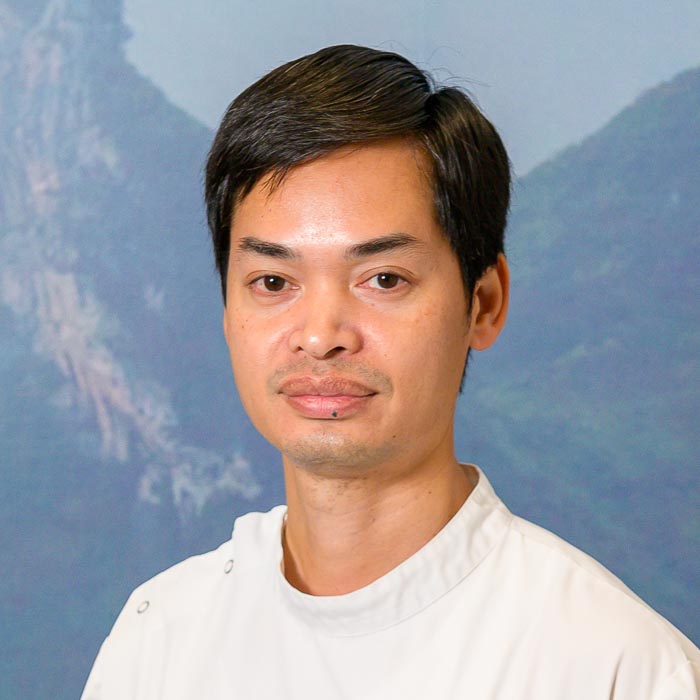 Q.T. Nguyen
Dr Nguyen has graduated at the University of Traditional Medicine in Vietnam in 1998 and has worked as a traditional medicine doctor in acupuncture, tuina and herbal medicine at the National hospital of Traditional Medicine in Hanoi, Vietnam till 2002. From 2003 till 2008 he practiced in his own clinic in Hanoi, Vietnam. In 2009 he moved to the Netherlands and started to work in Shenzhou clinic  as a supervisor for students in acupuncture and tuina.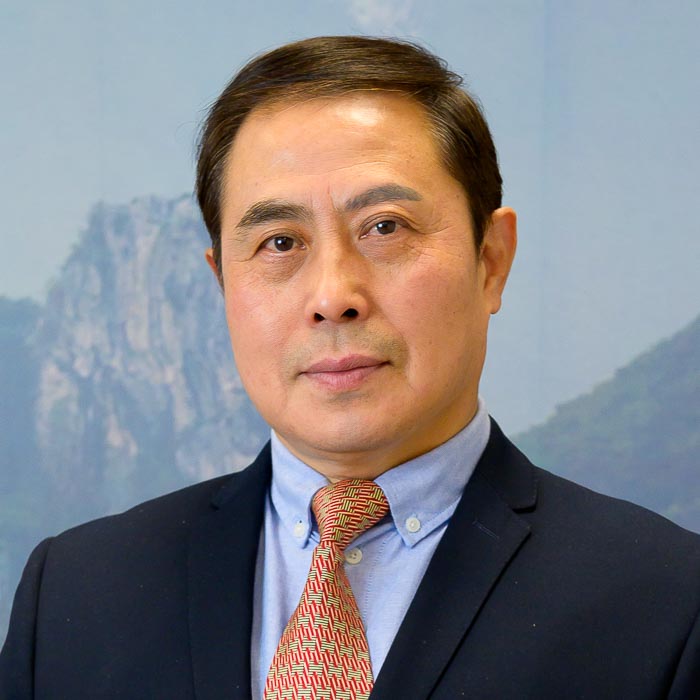 Cheng Qian
Dr Qian has studied both traditional Chinese medicine as well as Western medicine in China. In 1982 he graduated from the Hebei Medical University and continued his studies in Internal Medicine. He has worked at several hospitals and institutes in China. For more than 20 years he has taught at several Dutch TCM institutes. He has close relationships with the Beijing TCM University, the International Acupuncture Trainings centre, WHO Collaboration Centre for Traditional Chinese Medicine and the Chinese Academy for Chinese Medical Sciences in Beijing.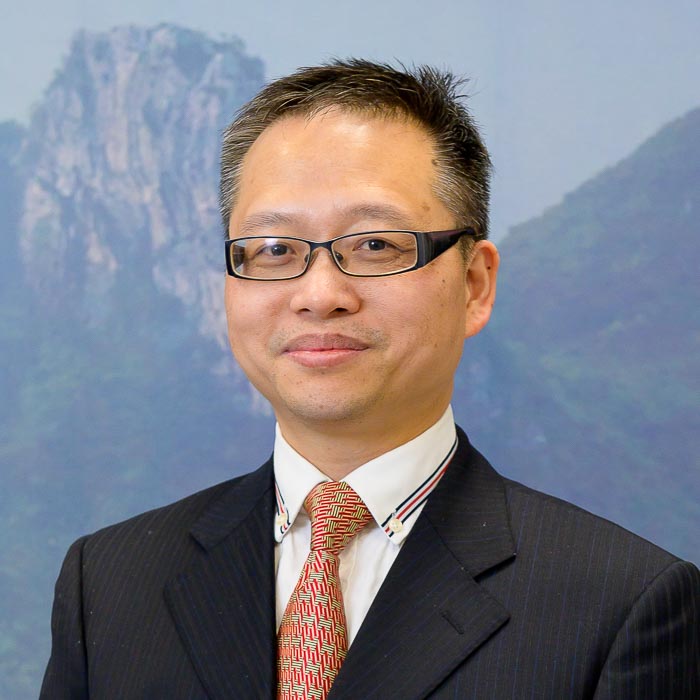 Tianrong Ren
Studied from 1991 to 1996 at Zhejiang University in China for his Bachelor of Acupuncture. In 2001 he obtained his Master's Degree of Anatomy at the same university. In 2008, he has been awarded Doctor's Degree of Traditional Chinese Medicine at this university. Between 1996 and 2007, he has worked as an acupuncturist/doctor at the clinic of Zhejiang University, meanwhile, he has been an assistant professor at this university. Since 2007, he has opened his own clinic in the Netherlands.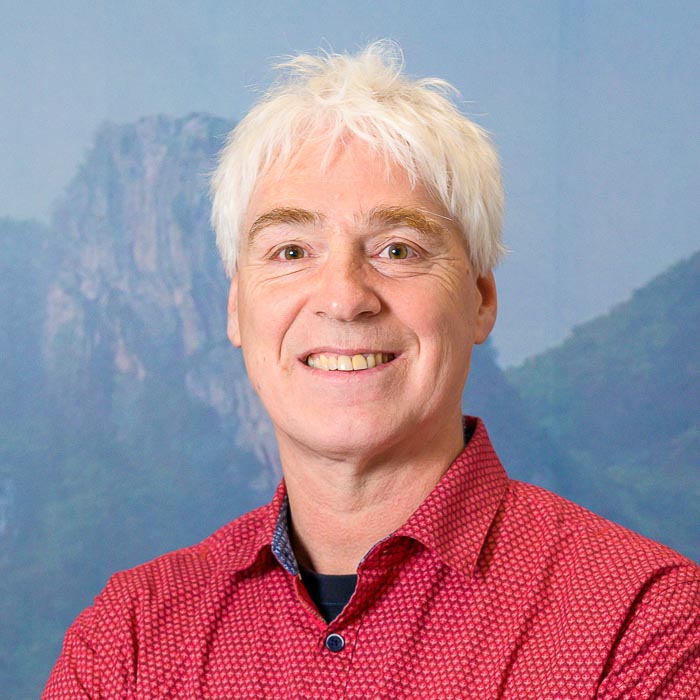 Frank Roosen
Frank has been working as a physiotherapist since 1981 in Switzerland, Australia, and the Netherlands in hospitals, rheumatism clinic, rehabilitation center, health center and various sports clinics and private practices. In 1993 he graduated from the Nei Tsjing Academy of TCM in Utrecht. In 1994 he opened his TCM practice in Tilburg. From 2006 to 2014 he has been teaching at the Hwa To Acupuncture Centre in the Netherlands where he given lectures about various topics. Over the years he has given several lectures at conferences in the Netherlands and abroad about the relationship between acupuncture and the I Ching (the Book of Changes) and has published several articles about it.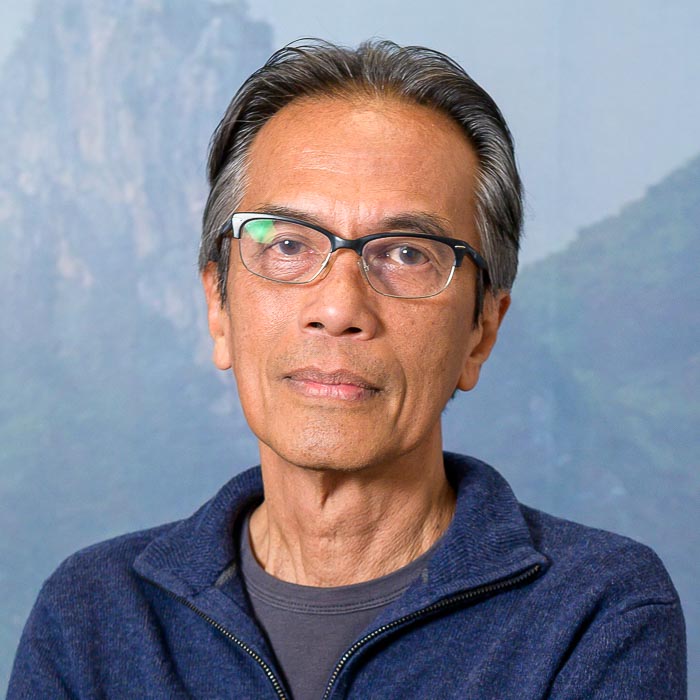 M.A.S. Satjadibrata
Graduated in 1975 as a medical doctor and in 1980 as a surgeon in Surabaya, Indonesia, he received his license to practice medicine in the Netherlands in 1994 and is BIG registered since 1998. He has followed an education for doctor-acupuncturist at the Nederlandse Artsen Acupunctuur Vereniging (NAAV) and has been a member of the NAAV since 1997. He considers acupuncture as an effective form of traditional Chinese medicine that is able to support and supplement western medicine. Currently he works as a supervisor for students in acupuncture in Shenzhou.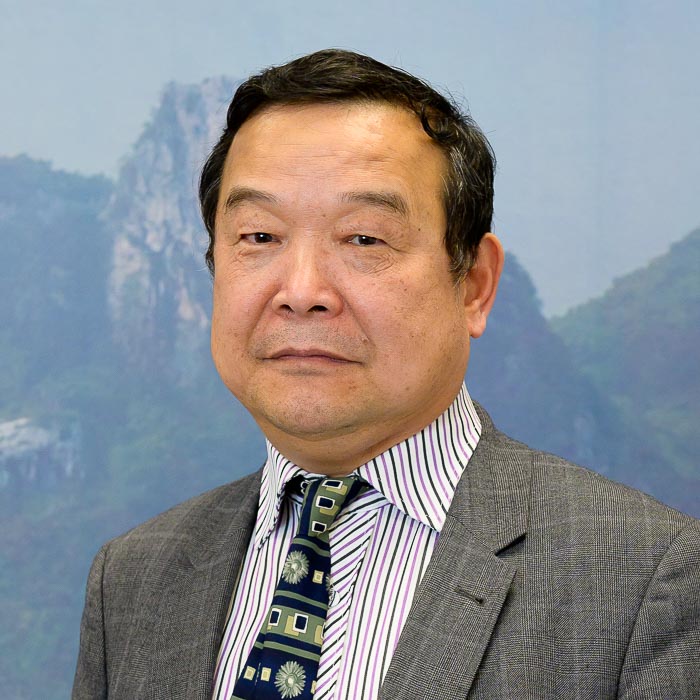 Huijun Shen
Graduated from Shanghai University of TCM in 1982. From 1982 until 1985, he worked as a physician at the Xinjiang Hospital of Chinese Medicine. He obtained his master's degree at the College of Chinese Herbal Medicine, Beijing University of TCM in 1988. After that, he worked as a lecturer and associate professor at the Beijing University of TCM until 1995. In 1995, he moved to England and started his practice. Dr. Shen has accumulated a broad knowledge and teaching experience in TCM over the years.
Baoshun Shi
Dr. Shi graduated from the Beijing College of Traditional Chinese Medicine. He has learned from famous Chinese medicine massage, acupuncture and orthopedic experts and studied under Professor Shuchun Sun, a famous Chinese medicine expert in China. Dr. Shi has worked in the Institute of Orthopaedics and Traumatology of China Academy of Traditional Chinese Medicine and the China-Japan International Acupuncture and Tuina Clinic, as well as being the former head of a private health clinic. He is currently the chairman of the Dutch China Pharmaceutical Development Center and lecturer of tuina massage at Shenzhou. Professor Shi specializes in massage techniques treating headache, cervical spondylosis, tennis elbow, lumbar disc herniation, joint cramps of extremities, acute neck, waist, chest and limb injuries and other diseases with significant clinical effects.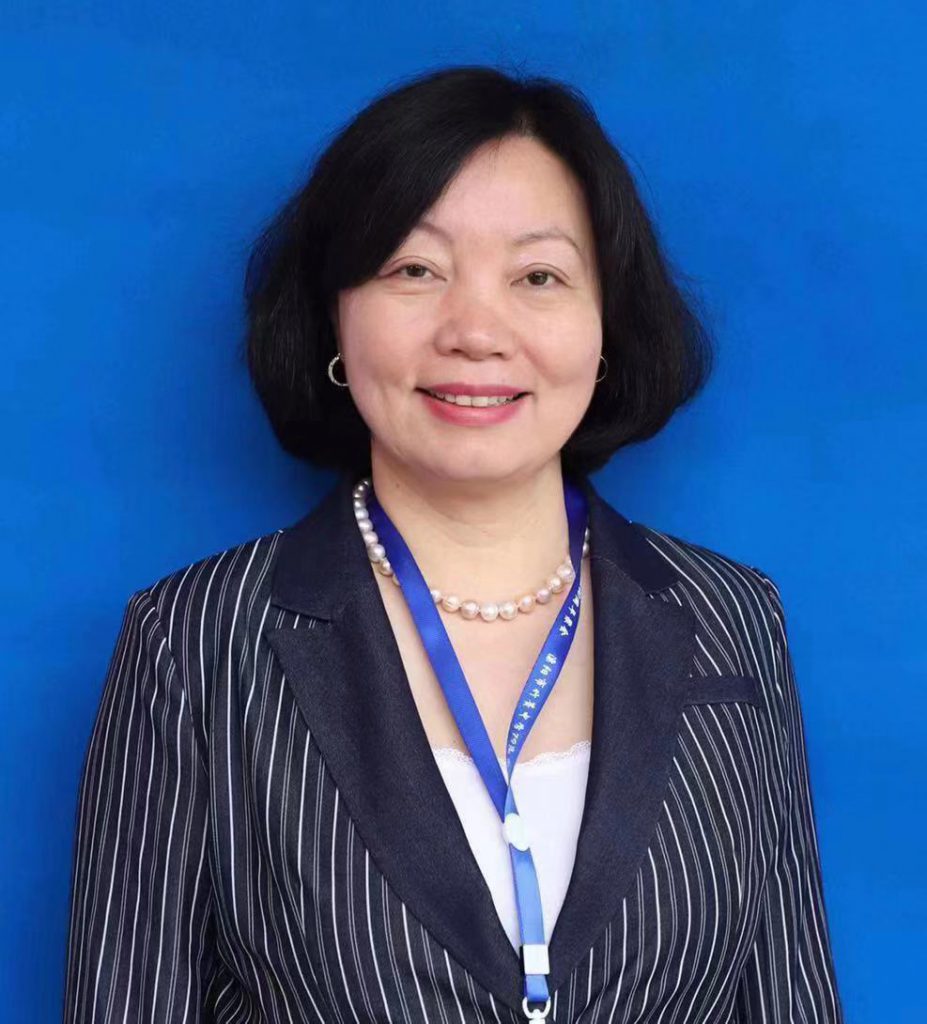 Shulan Tang
Dr Tang graduated with a bachelor degree in Nanjing University of TCM and with a master degree in Beijing university of TCM. After 7 years of working experience in the hospitals in China, she moved to England in 1991. Her schedule includes full-time practice in her private clinic, contributions to TCM journals  and is a lecturer at Shulan College, which is founded by herself.  Dr. Tang has accumulated a vast amount of experience in Chinese medicine and is specialised in gynaecology and dermatology. 
Tiejun Tang
Dr. Tang graduated from Heilongjiang University of TCM with a BSc degree in 1984.  After graduation, he worked in the TCM Department of Xijing Hospital of the Fourth Military Medical University. After graduation with a MSc degree from the TCM Department of the First Military Medical University in 1992, he worked as lecturer and senior doctor at the university. In 1998 he received his PhD degree from Guangzhou University of TCM under the guidance of famous TCM professor Tietao Deng . In the same year he entered Sun Yat-Sen University of Medical Science for a 2-year post-doctoral research. In 2000 he served as associate professor and deputy chief physician at the First Military Medical University and  was appointed as vice-director of Teaching & Research Department of the TCM Basis. Dr Tang moved to UK in 2005 and joined the teaching team of TCM in Middlesex University and in 2013 he started his private practice in London.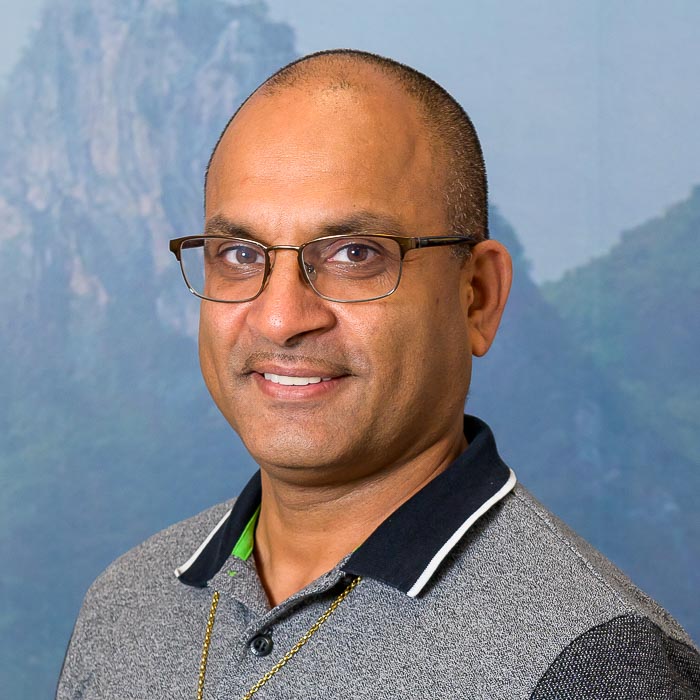 Marlon Tjin A Koeng
Graduated in 1994 from the medical laboratory education (immuno histology and molecular biology) at the Hogeschool West-Brabant. With a background in martial arts, he graduated from Shenzhou Open University of TCM in acupuncture and herbal medicine as well as from the European Academy of Traditional Medical Scienc in tuina therapy and has received a diploma in Assistant Pathologist. He practices in his own clinic in Haarlem where he has opened a martial art school as well where he teaches Shaolin kungfu and other forms of martial arts.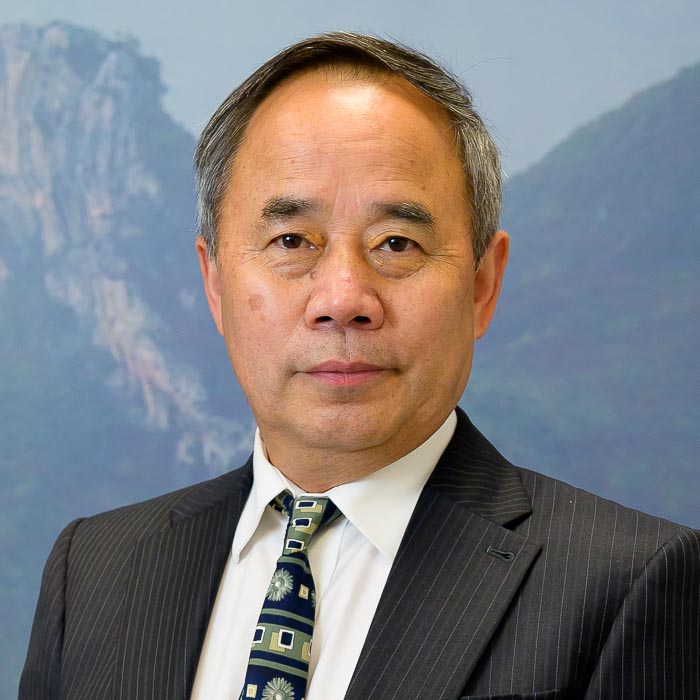 Jidong Wu
Dr Wu has worked as professor at Nanjing University of TCM and moved to England in 1993. Since then he has been academically and clinically active in the Chinese medicine field. He has worked as the program leader of BSc TCM at Middlesex University – which is the first Chinese medicine degree program in Europe and where he has worked as a lecturer and professional adviser. Since 1994 he has been practicing TCM in London and Cambrigde and specializes in acupuncture.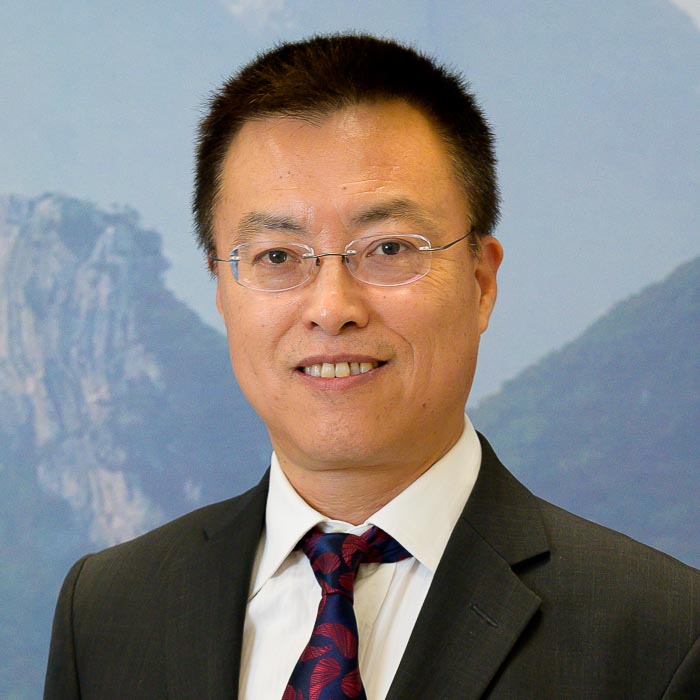 Linjun Xia
Prof. Xia graduated from Changchun University of TCM and Heilongjiang University of TCM. In 1994, he moved to Hungary and founded the Dong-Ou Health Service Company and opened a Chinese medicine clinic. In 2012, he was honored as a disciple of Professor Zhang Jin, a representative of the World intangible cultural heritage of Chinese medicine  acupuncture. He is currently a guest professor at Semmelweis University and Heilongjiang University of Traditional Chinese Medicine. In 2012, he won the Outstanding Contribution Award for Promoting Chinese Medicine Culture in Hungary.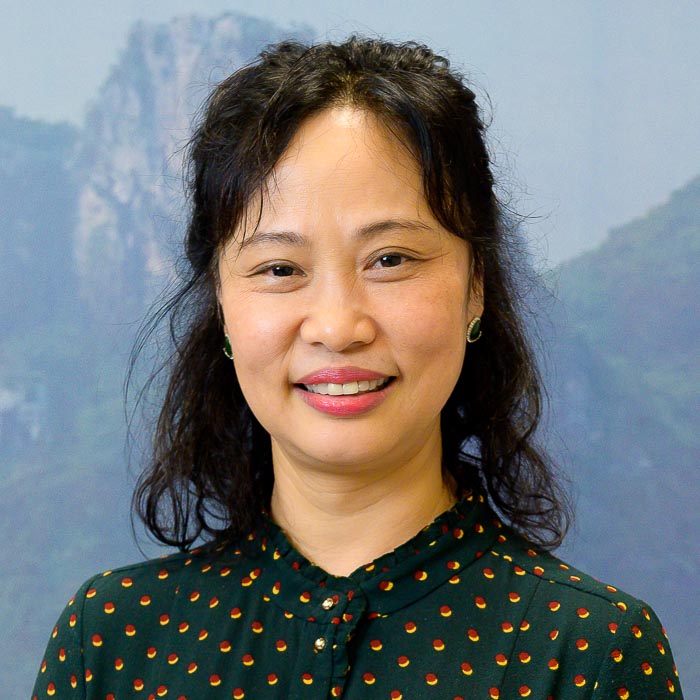 Mei Xing
Graduated with a BSc degree from Guiyang College of TCM in Guizhou in 1985 and with a MSc degree from Chengdu University of TCM in Sichuan in 1999, Dr. Xing has accumulated years of experience in treating patients and giving lectures in the field of Chinese medicine at various TCM institutions. Currently she is active as senior lecturer and clinic coordinator in Manchester Metropolitan University (MMU) and sees patients in her own clinic in England.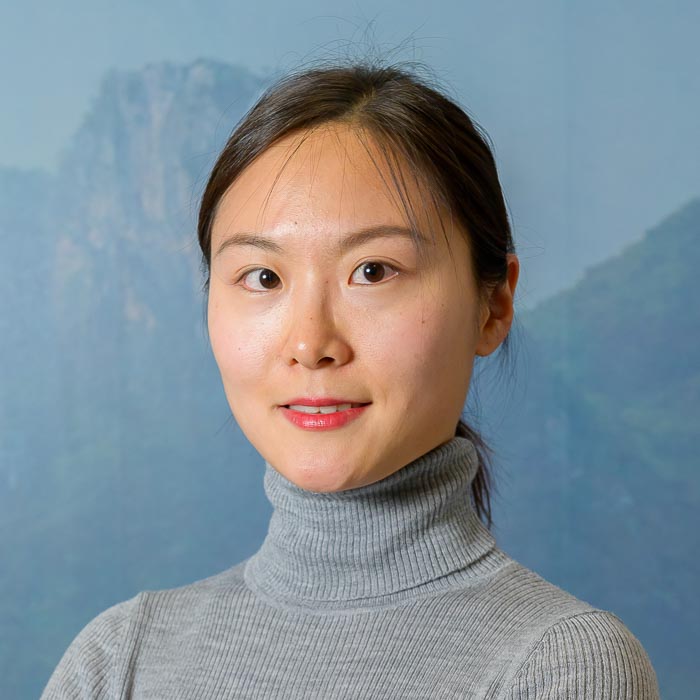 Xuan Yang
Dr. Yang graduated with a Bachelor degree in Chinese medicine and in Biomedical Science in Hong Kong Baptist University and has obtained a Master degree in the Chinese University of Hong Kong (CUHK). In 2014 she started practicing herbal medicine and acupuncture in clinic and neurology ward as a registered Chinese medicine doctor in Pok Oi Hospital – CUHK Chinese Medicine centre in Hong Kong. She  conducted clinical research in acupuncture in post-stroke syndrome and cervical spondylosis in cooperation with CUHK Medicine School and Health Department. She has supervised undergraduate TCM students from CUHK in their clinical internship. She later continued her specialised training in gynecology in Shanghai TCM University Hospital in 2018. In 2019 she moved to the Netherlands and started to work in Shenzhou clinic as TCM doctor and supervisor for our students of acupuncture and herbal medicine.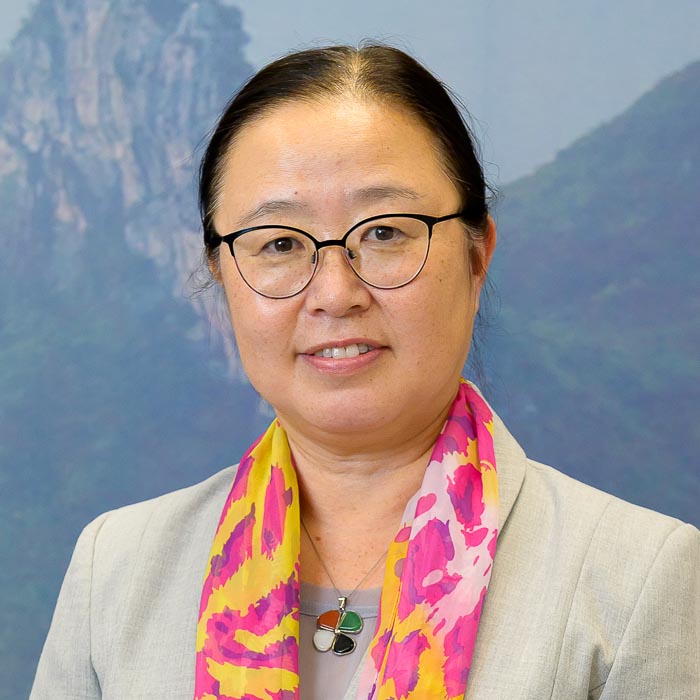 Yifan Yang
After having graduated from the traditional and Western medicine at the Beijing University of TCM from 1977 to 1982, she has worked as both teacher and doctor in the Chinese herbal formula department and completed her master's degree in Chinese herbal medicine and formulae. In 1990 she moved to the Netherlands and opened her TCM clinic in Leiderdorp. She currently teaches Chinese herbal medicine in the Netherlands and Belgium, including at Shenzhou.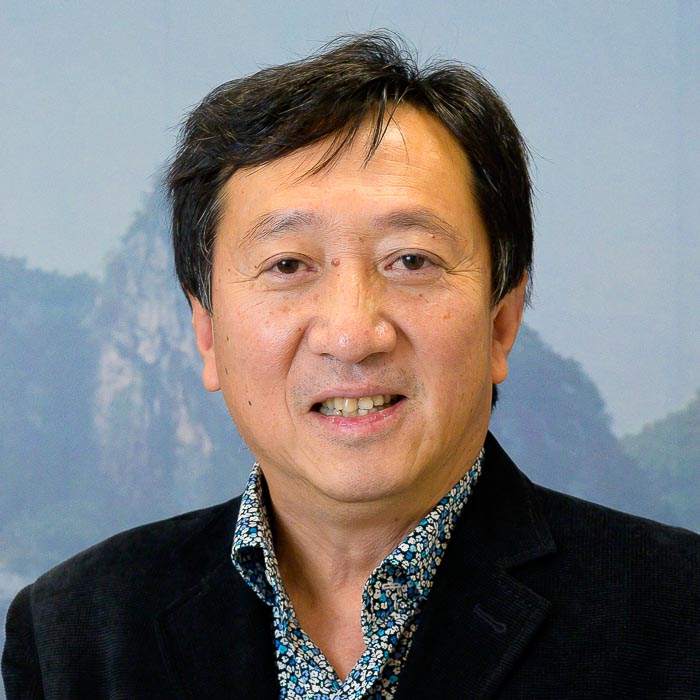 Zhigang Yang
Graduated from the Dentist Education in Shanghai Municipal Hospital, the Medical Department of Shanghai TV University and Shanghai Continuing Education College of TCM, he has been active from 1987 to 1989 at the Acupuncture Research Project in University Groningen and has worked at the Acupuncture Clinic in the Academic Hospital Groningen. Dr Yang has accumulated a vast experience in lecturing at several TCM institutions.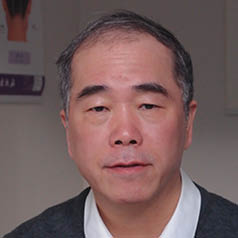 Fengli Yao
Studied at the Jiangxi College of TCM where he received his bachelor degree of Medicine in 1982 and worked at the Jiangxi Research Institute of TCM until 1985. From 1985 to 1987, he studied at the Nanjing University of TCM and received his master degree of Medicine. Aferwards he started working as an associate professor at the teaching hospital of Beijing College of Acupuncture. He has been a consultant at a military hospital in Xiamen and has worked in Riyadh, Saudi Arabia. In 2000, he moved to the Netherlands and worked as a TCM practitioner. In 2006 he opened his own clinic in the Hague.
Funian Yu
Professor Yu graduated from Heilongjiang Colleague of Traditional Chinese Medicine (now Heilongjiang University of Traditional Chinese Medicine). Currently he serves as the director of the TCM BSc training programme, organized by Heilongjiang University of Traditional Chinese Medicine at Semmelweis University Faculty of Health Sciences in Hungary. He is the president of the Central and Eastern European Association of Chinese Medicine Societies and the president of the board of supervisors of World Federation of Chinese Medicine Societies . He is as well a Board Member of the Federation of Hungarian Medical Associations (MOTESZ), the Honorary President of the Hungarian Chinese Medicine Association, editor of the World Journal of Traditional Chinese Medicine (《世界中医药杂志》)and the academic advisor to the European Institute of Economics.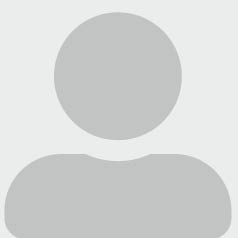 Liping Zhao
Former Vice-Director of the dermatology department of the Affiliated Dongzhimen Hospital of Beijing University of TCM, associate professor/advisor of master students, she has graduated from Beijing University of TCM in 1982. For the past 20 years she has been practicing, teaching and doing research in the field of Chinese herbs and acupuncture with an emphasis on dermatology in which she has accumulated a vast knowledge and expertise. She currently also works as a supervisor for students in herbal medicine in Shenzhou.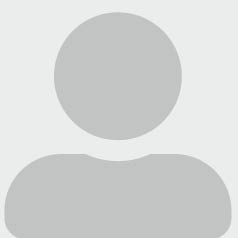 Pingzheng Zhao
After having graduated in China, Dr. Zhao has been working as a Chinese medicine doctor in TCM hospitals in China and in the Netherlands. He is a specialist in herbal medicine and is also a supervisor to students of herbal medicine. In his own clinic he is a practitioner of acupuncture, herbal medicine and tuina and has taught taichi for more than ten years. In order to spread and to develop the TCM techniques and philosophy, Dr. Zhao is a member of the professional organisation Zhong and a member of the Board of the Dutch TCM Association (Vereniging TCM Nederland).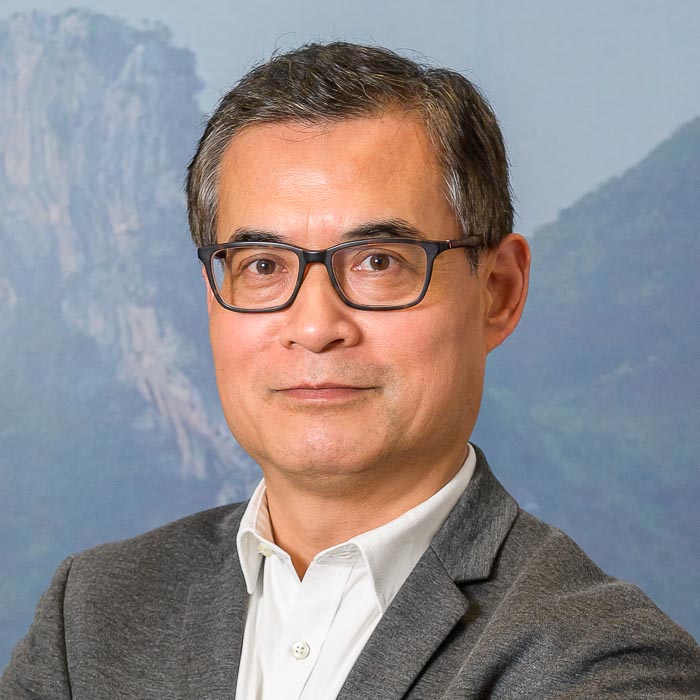 Youping Zhu
Educated primarily in pharmaceutical sciences (B.Sc., 1982) and specialized in Pharmacognosy of Chinese herbal medicine (Ph.D., 1989), Dr. Zhu is responsible for quality control and regulatory affairs at CMC Tasly Group BV, The Netherlands. He was associate professor of Pharmacognosy at the Faculty of Pharmacy, SMMU University in Shanghai, China.
His book "Chinese Materia Medica: Chemistry, Pharmacology and Application" is the most comprehensive source of scientific information on Chinese herbs. He is highly sought after in Europe and the US for his expertise on safety and quality matters related to Chinese herbal medicine and his in-depth understanding of the complex regulatory requirements for herbal products in the EU.