Chinese Herbal Medicine Course
The herbal medicine class introduces students in the knowledge of Chinese herbs and trains them to run a practice independently as well as to work safely, competently and effectively.
R

Accredited by SNRO

R

Experienced lecturer team

R

Interactive Practice groups

R

Apprenticeships in our own clinic
English spoken
The training is given in English.
Tuition fee is
€ 2.100,- per year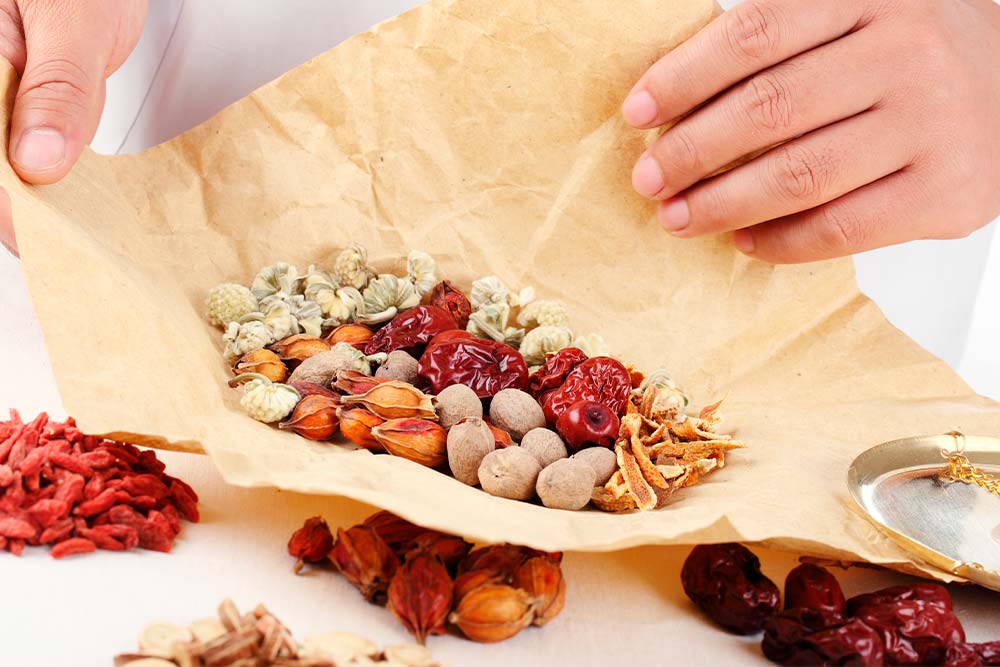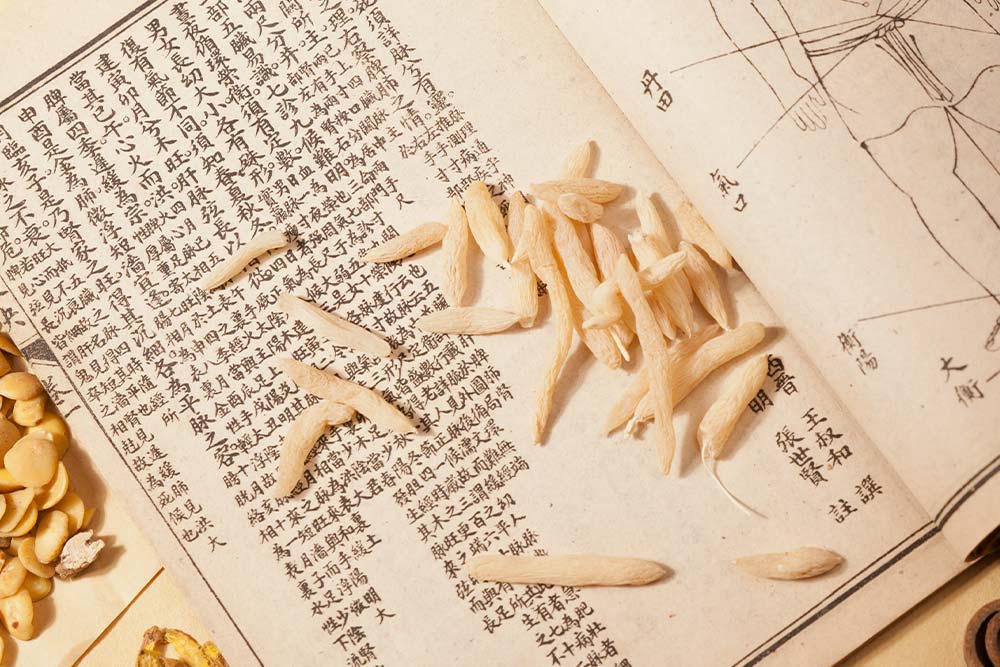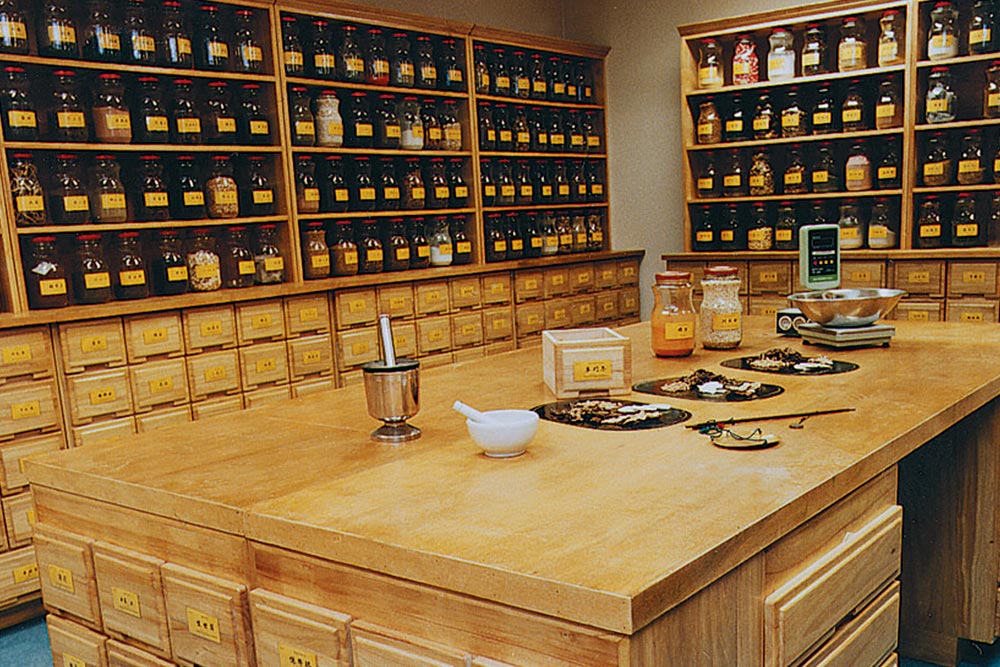 Chinese herbs compliments acupuncture therapy
In China, the study of herbal medicine is integrated in TCM education. Acupuncture therapy and Chinese Herbal Medicine when combined, not only complement each other, but also reinforce each other.
In the West, students often embark on this course after the completion of the acupuncture course. The advantage then is that Chinese medical concepts are already integrated, making the study of Chinese herbs more tangible.
In addition to the teacher contact hours, you will work together with fellow students in a Literature study group and practise together in the Interactive Practice groups.
During the first year of the Herbal Medicine course, the apprenticeship takes place mainly at the herbal department preparing herbal prescriptions. In the second year it is possible to do your apprenticeship at herbal specialists. On top of that you can sign up for up to 10 practical days under supervision. Finally students will write a thesis to complete their course.
"After you have graduated, you are ready to independently practice the profession of Chinese herbalist"
Meet your teachers
Below is a brief introduction of the teachers of the Chinese Hebal Medicine Course. On the page Teachers and internship supervisors you will find an extensive introduction of all teachers.
Dan Tan

Dan Tan is Academic Dean of Shenzhou Open University of TCM and a passionate and conscientious academic professional with much teaching & clinical practice experience, mainly in the UK and China, within the Higher Education Sectors. Dan has spent over 10 years at Middlesex University.

Huijun Shen

Graduated from Shanghai University of TCM in 1982. From 1982 until 1985, he worked as a physician at the Xinjiang Hospital of Chinese Medicine. He obtained his master's degree at the College of Chinese Herbal Medicine, Beijing University of TCM in 1988.

Ricky Bochem

Ricky Bochem has been working as an acupuncturist and herbalist in the Netherlands since 2017.

Mei Xing

Graduated with a BSc degree from Guiyang College of TCM in Guizhou in 1985 and with a MSc degree from Chengdu University of TCM in Sichuan in 1999, Mei Xing has accumulated years of experience in treating patients.

Tiejun Tang

Tiejun Tang graduated from Heilongjiang University of TCM with a BSc degree in 1984.  After graduation, he worked in the TCM Department of Xijing Hospital of the Fourth Military Medical University. After graduation with a MSc degree from the TCM Department of the First Military Medical University in 1992, he worked as lecturer and senior doctor at the university.
Be inspired to learn more about what Shenzhou Open University of TCM has to offer and are ready to embrace a new career path in your life.
Practical information about the
Chinese Herbal Medicine Course
Lesson program
Basic theory, concepts, properties and taste of single herbs
Single herbs, herbal formulas and their functions
Chemistry, pharmacology and guidelines for safety use of
Chinese herbs
Quality assurance of Chinese herbs, European regulations, forbidden animal and botanical medical substances in Europe
Principles of prescribing herbal formulas
Administering of herbs
Differentiation and treatment of various diseases
'Walk steadily over the bridge': from class to clinic
Practice and Internship
After completing the Basic Year of Chinese Medicine – or the full acupuncture study – the practical part of herbal medicine consists of the following parts. Case studies are discussed during each lesson. You learn to determine which herbal recipe is suitable for a particular patient on the basis of symptoms and analysis.
In addition, you will do an internship in the Shenzhou herbal department during the first year. Here you get to know the real ingredients of the different herbal recipes, you help to prepare and weigh them and prepare the recipes for shipping.
In the second year, you will do internships in clinics of TCM practitioners who specialize in treatment with Chinese herbs.
2023-2024 Class Schedule
Time 10.00 – 17.00 hr.
First Year
2023
September: 9+10 (online)
October: 14+15    (online)
November: 11+12 (online)
December: 16+17 (online)
2024
January: 13+14 (online)

February: 17+18 (Midterm Exam)

March: 16+17
April: 13+14 (online)
May: 11+12 (online)
June: 8+9 (online)

July: Final Exam
‍Please note: we plan our courses carefully but unforeseen situations can occur during the study year. Therefore schedules are subject to change. Shenzhou reserves the right to modify the schedule at all times. Courses might be suspended in case the number of registered students is insufficient.
Study requirements
Each TCM education has the following study requirements:
Teacher contact study
Self study
E-learning
Clinical apprenticeship
Interactive practice
Literature study group
Portfolio
Examination
This means that in addition to the ten teaching weekends per study year, the student needs to spend a substantial time for self-study, (practical) group study and apprenticeship.
Study material and study books
Students have to purchase a number of books and for Western Medicine, a mandatory reader. Extended syllabi will be distributed during the course via the student-site.
Below, only the mandatory study books are listed. After registration you will also receive a list of books which are optional.
Please do not purchase books from this list before your registration.After your registration our study coordinators will inform you about the most recent list of mandatory books with additional information such as edition and ISBN numbers!
Chinese Herbal Medicine, Materia Medica and Chinese Herbal Medicine, Formulas & Strategies (two volumes), Dan Bensky
The Practice of Herbs and Formulae (syllabi), Shenzhou Open University of TCM
Chinese Herbal Medicines: Comparisons and Characteristics, Yifan Yang
Chinese Herbal Formulas: Treatment Principles and Composition Strategies, Yifan Yang
Accreditation
All our English and Dutch TCM-programmes have been fully accredited by the independent accreditation organisation SNRO with 200 EC according to the newest higher professional education standards (HBO).
Together with our SNRO accredited Western Medicine courses this leads to a total of 240 EC. This enables our graduates to operate at a similar level as HBO bachelor graduates in the Dutch health care system as well as being able to give VAT-free health treatments.
Enroll for the Acupuncture course