Fu's Subcutaneous Needling Technique
Fu's Subcutaneous Needling Technique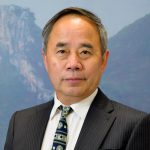 Jidong Wu
In this two-days seminar, Dr. Wu will introduce how FSN works and discuss its classical and scientific background. He will also demonstrate the FSN technique on patients, and conduct hands-on practice on how to use and manipulate the technique.
Contents of the seminar
– What is FSN?
– Structure of the FSN needle and applicator
– Clinical application of FSN
– How to use FSN
– Finding Trigger Points
– Needle insertion
– Manipulation
– Retention of needle
– Where to insert FSN
– How does FSN work (Ancient acupuncture techniques, Wrist-ankle acupuncture)
– What happened around subcutaneous areas (Scientific and biomedical explanation)
– Side effects and precaution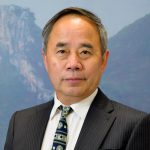 Jidong Wu
Jidong Wu has worked as professor at Nanjing University of TCM and moved to England in 1993. Since then he has been academically and clinically active in the Chinese medicine field.
Shenzhou student: 15%
External TCM student 5%
(Limited places available for students)
Please see the payment and registration conditions for seminars in the registration form.
Accreditation
NVA AT, Zhong (Cat.1), NWP, LVNT, VBAG, TCMned
Dates & Time
15+16 October
10 am – 17 pm (1 hour break)
Location
Shenzhou Open University of TCM
Geldersekade 67, 1011 EK Amsterdam
Levels of experience
Acupuncturist, or final year student
Number of participants
The minimum number of participants required is 20.