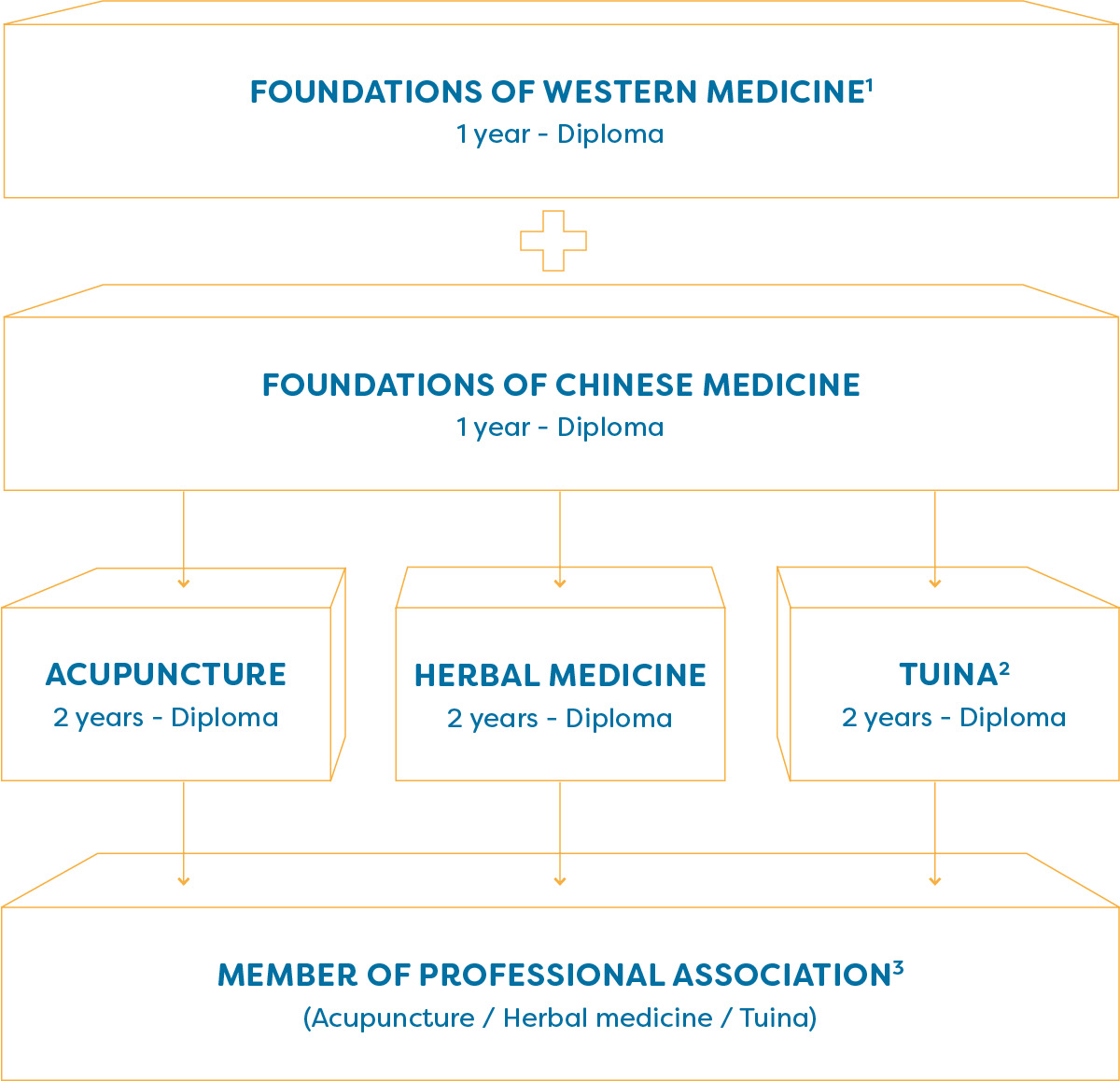 Exemption is granted for medical doctors, physiotherapists and other medical professionals with a 'BIG registration' meeting the PLATO requirements and for those who possess an equivalent foreign diploma which was accredited by 'Internationale Diploma Waardering'  

The first year of the Tuina course is the same as the first year of the Acupuncture course.

Each Professional Association has their own regulations and demands. Please contact them directly.