Acupuncture education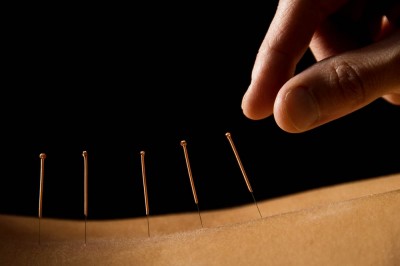 A completed course of the Foundations of Chinese Medicine preceeds the Acupuncture course.
The aim of the vocational training course in Acupuncture is to prepare future therapists for the professional practice of Traditional Chinese Medicine. The first year will focus on the meridians and acupoints as well as on the needling techniques, while the second year focuses on practical treatment of various diseases. In the second year writing a thesis is also part of the program.
In addition to the teacher contact hours you work together with fellow students in a Literature study group and practice together in the Interactive Practice groups. During these two years of acupuncture study the amount of apprenticeship hours gradually increases so that you will be ready to practice independently in your own practice after graduation.
Subjects of the 1st year Acupuncture
History of Acupuncture and Moxibustion
General knowledge of meridians and acupuncture points
Meridian system
Acupuncture techniques
Moxibustion and Cupping
Ear-, Scalp-, Electro Acupuncture
Clinical acupuncture points selection
Subjects of the 2nd year Acupuncture
In the second year, the emphasis is on analysing and treating diverse and common syndromes seen in clinical practice. Beside the theory, cases and/or demo patients will be discussed. 
General introduction of Acupuncture therapeutics and principles
Clinical Treatments: diseases of Heart system, Lung system, Liver system, Spleen and Stomach system, Kidney system
Clinical Treatments: Jingluo meridian diseases
Qi, Blood and Body Fluid related diseases
Gynaecological diseases
Infantile diseases and skin diseases
Walk steadily over the bridge: from class to clinic
---
Please note: We plan our courses carefully but unforeseen situations can occur during the study year. Therefore schedules are subject to change. Shenzhou reserves the right to modify the schedule, in the course of the year. Courses might be suspended in case the number of registered students is insufficient