Tuina Seminar 推拿讲座 (双语 EN/CN)
Tuina Clinical Diagnosis and Treatment course – UNIT 4 (out of 4) 推拿临床诊断治疗班(第四单元)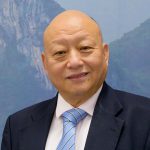 Baoshun Shi
The purpose of this seminar is to educate students, Herbalists, acupuncturists, tuina therapists and shiatsu therapists to apply their knowledge of TCM Foundations, TCM Diagnostic methods and massage techniques on a diverse category of diseases.
The seminar will be given in Chinese language with simultaneous translation.
中文授课,英文同声翻译。
Day 7+8 
Injuries of the Chest, sternum injuries Cervical spondylosis, stiff neck, staggered vertebrae,  mandible joint spasm. Practice of all of the previous techniques.
第七天、胸部伤筋、胸胁屏伤筋、颈椎病、落枕、椎骨错缝、下颌关节功能紊乱症。手法练习。
Injuries of the Waist: acute and chronic muscle damage, strain, herniated discs, rheumatoid arthritis ( Ankylosing spondylitis and many other complaints). Practice of all of the previous techniques.
第八天、腰部伤筋、急、慢性部肌肉损伤、劳损、腰椎间盘突出症、类风湿性关节炎、(强直性脊椎炎、(其它腰椎疾病)。手法练习。
ALL THE TECHNIQUES AND MANIPULATIONS WILL BE PRACTISED UNTILL YOU'RE ABLE TO DO THEM.
在讲座期间,不断练习所有手法和操作,直到你能够熟练掌握。
The seminar can be followed separately, please find the other seminar links below:
本讲座虽有连续性,但亦可分开报名。请查看其他单元的讲座链接如下: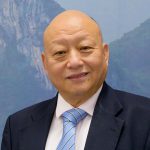 Baoshun Shi
Baoshun Shi graduated from the Beijing College of Traditional Chinese Medicine. He was taught by famous Chinese medicine massage, acupuncture and orthopedic experts and studied under Professor Shuchun Sun, a famous Chinese medicine expert in China. Baoshun Shi has worked in the Institute of Orthopaedics and Traumatology of China Academy of Traditional Chinese Medicine and the China-Japan International Acupuncture and Tuina Clinic.
Shenzhou student: 15%
External TCM student 5%
(Limited places available for students)
Please see the payment and registration conditions for seminars in the registration form.
Accreditation
NVA AT, Zhong (Cat.1), NWP, LVNT, VBAG, TCMned
Dates & Time
April 29&30, 2023
10 am – 17 pm (1 hour break)
Location
Shenzhou Open University of TCM
Geldersekade 67, 1011 EK Amsterdam
Levels of experience
Acupuncturist
Acupuncturist, or final year student
Shiatsu therapist
Number of participants
The minimum number of participants required is 20.