TCM Diagnosis and therapies for mouth and teeth disorders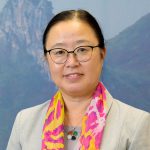 Yifan Yang
In the basic education and training of traditional Chinese medicine, the mouth and dental disorders are not included. Dr. Yang will make an introduction of this part in this 2-days seminar. In the practice, it is necessary to have the knowledge and treatment possibilities of stomatology to relieve the suffering of patients so as to reduce the physical discomfort, mental stress and social inconvenience.
In the seminar, Dr. Yang will firstly give a brief introduction of the basic structure and functions of mouth, teeth, gum and mucosa in modern medicine, After that, she will discuss the TCM diagnosis, the syndrome differentiation both in the local and general levels. Afterwards, she will discuss several diseases and disorders which have convinced therapeutic results by acupuncture and Chinese herbs. She will also emphasize the importance of food and drinks influence and mouth hygiene in the view of traditional Chinese medicine. She will provide dietary advice and give the instruction of self-massage for patients to enhance the effects of acupuncture and herbs.
In this seminar, there are acupuncture exercises in the class.
1st day:
A brief review anatomy and physiology of mouth, teeth, gum and mouth mucosa in modern medicine
The TCM understanding and diagnosis in the local and general levels.
Toothache (caries, pulpitis, apical periodontitis)
Periodontal disease
Bad smell of the mouth
2nd day:
Recurrent ulcer in the mouth, or of the tongue
Multiple oral ulcers
Stomatitis (also secondary infection after antibiotics use)
Temporomandibular joint dysfunction and clenched jaw
TCM mouth hygiene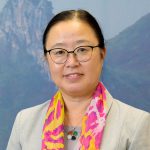 Yifan Yang
After having graduated from the traditional and Western medicine at the Beijing University of TCM from 1977 to 1982, she has worked as both teacher and doctor in the Chinese herbal formula department and completed her master's degree in Chinese herbal medicine and formulae.
Shenzhou student: 15%
External TCM student 5%
(Limited places available for students)
Please see the payment and registration conditions for seminars in the registration form.
Accreditation
NVA ATK, Zhong (Cat.1), NWP, LVNT, VBAG, TCMned
Dates & Time
March 25 & 26, 2023
10 am – 17 pm (1 hour break)
Location
Shenzhou Open University of TCM
Geldersekade 67, 1011 EK Amsterdam
Levels of experience
Acupuncturist, Herbalist or final year student
Number of participants
The minimum number of participants is 12.