Accreditation
NVA code AT, ZHONG cat. 1, VBAG, VNT, NWP
Duration
Thursday and Friday from 10 am – 17 pm.
Dates
7th and 8th of November 2019
Lecturer
Anat Regev Dipl. Ac. & C.H. , I.A.TCM 
Address
Geldersekade 67, 1011 EK, Amsterdam
Price
€ 240,- including coffee/tea, 
Student discount*:
Shenzhou student: 15%. 
External TCM student 5%
(Limited places available for students) *please see the payment and registration conditions for seminars in the registration form.
Language
English
The course is suitable for the following levels of experience:

TCM therapist
acupuncture student last year

The number of participants is limited: A maximum of 30 and a minimum of 15 participants are able to attend.
Seminar description:
In the old medical books of the Song dynasty at 960-1279 there are records of treatments that have been modified to young children.
Children`s Qi acts different, because of its rapid changes and movement, the diseases develop differently and have different patterns, therefore methods of treatments need to be different. Both needling and massage of young children must be quicker and gentler. Pediatric Tuina is different in the rhythm, techniques and areas of applying the treatment usually use fast techniques as Tui and Rou.
Tuina special technique for children allow us to move and fix their Qi movement without giving them pain or making them feel uncomfortable with the treatment
Tuina modified to children is used till the age of 6/7. It is a gentle and simple yet very effective method.
In China- acupuncture, herbal medicine and Tuina are all part of the training of Chinese medicine doctors, and it is widely used in hospitals and clinics there, but in the Western countries still Chinese medicine is not widely used to treat children and small babies even for people who do use alternative medicine on themselves, and one of the reasons is because they are afraid to use acupuncture, a method who is considered to be aggressive and penetrative for children and babies.
The way Tuina is applied to children and the special technique is not yet well known in the Western countries, it should be the first choice to treat children and as the child grows older we should use more needling.
In this two days' workshop you will be introduced to Pediatric Tuina, the special techniques, how to use them and when. You will know how to give a full treatment with Tuina to children from the time they are born till 6/7 years old for many different symptoms such as: abdominal pain, vomiting, constipation, diarrhea, fever, cough, restlessness, sleep problems, winter colds and many more.
The 2 days' workshop will cover:
Introduction to Pediatric Chinese Medicine and Tuina
Pattern diagnosis
Techniques
Special treatment areas and meridian lines unique to children
Treatments protocols
Practice
Live treatment demonstration on 1-2 children
At the end of this workshop you'll be able to treat more patients then you could treat before, you'll be able to:
Treat children at your clinic using Tuina
Treat your own children or children of the family more often
Teach other parents how to continue and give treatments to their child at home to improve both quick recovery and confident in themselves in giving good care of their child during sickness
Structure of the workshop:
First day: 
Introduction
pediatric Chinese medicine
pediatric Tuina
general pediatric guidelines
Main technique
pattern diagnosis and treatment protocols by patterns

insufficiency of spleen Qi
insufficiency of lung Qi
insufficiency of kidney and Jing
Second day:
pattern diagnosis and treatment protocols by patterns

food accumulation
internal heat
invasion of external pathogens
phlegm
Shen instability

practical practice – demonstration on patients- live treatment on 1 or 2 children
About the lecturer: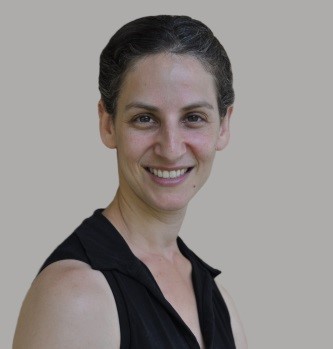 Anat Regev – Certified in treatment with Chinese Medicine Dipl. Ac. & C.H. , I.A.TCM since 2007. After graduating from Broshim campus in Tel Aviv University Anat  served as a staff member of the Chinese Medicine faculty in the school for 5 years. Additional residency in Guang-An-Men hospital (Beijing, China) for 1 month and Zhejiang provincial hospital (Huang-zhou, China) for 3 month in Acupuncture, Abdominal Acupuncture, Chinese Herbs and Tuina.
Additional education and training include:
Post graduate one year course of Pediatric chines medicine from Dr. Gali Shtuffman and Mr. Julian Scoot include Pediatric Tuina from Mrs. Elisa Rossi
Post graduate one year course of Classic Chinese Medicine from Mr. Rani Eyal
Post graduate course of treating woman during pregnancy, labor and post labor
Ampuku – Japanies Amdomenal Massage bassed on Anma Shiatsu
Since 2008 assists teaching abdominal acupuncture with Mr. Tuvia Scoot in Israel and Europe.
Since 2014 Anat started to teach her own courses in Poland  (Warsaw, Krakow and Wroclaw), Anat has taught 17 courses of Pediatric Tuina in Israel and Poland,
at the year of 2019 there are courses planed also in Holland and Portugal. 
Anat was also the Contents Coordinator of the ICCM- International Congress of Chines Medicine in Israel from 2007 till 2012.
Anat owns a private clinic in Israel where she treats both children and adults, Anat brings vast knowledge and practical experience to her patients and students.