Integrative Medicine, at the crossroads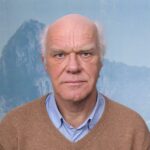 Martien Brands
After discussing on 'keeping healthy', we now focus on the potential of combining conventional and complementary medicine in the frame of integrative medicine, as there also the focus is on disease control versus health promotion. The balance between the available evidence and the safety of the interventions determines the treatment choice.
A central framework for therapy choice will be the famous "2 x 2 table" where 'evidence' or 'no evidence' is crossed with 'safe' or 'with side effect/unsafe'.
From here for several major diseases, strategies will be presented and combined with the practice experience of the participants.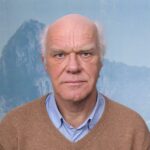 Martien Brands
Martien Brands is a homeopathic doctor, he specialised in homeopathy after having experienced the possibilities and limitations of allopathic medicine as a general practicioner and working for Doctors without borders. He introduced the teaching method with Homeopaths Without Borders in the Netherlands and became involved in scientific research. After his PhD in 1998 he became a guest lecturer at the VU (Vrije Universiteit) in Amsterdam, from 2003 also at the AMC.
From 2002 to 2007 he was a senior lecturer in clinical homeopathy at the University of Liverpool. From 2007 to 2013 he directed the Centre for Integrated Care in Amsterdam. Since then, he is doing homeopathic research on the effects on malaria, cancer and migraine and doctor patient interaction. He has a practice in the Therapeutic Activities Center Amsterdam. He is project leader for the development of a clinic registration database in AVIG (artsen vereniging integrale geneeskunde),
Since 2014 he is secretary of the Research Network GIRI (researchers in fundamental research). Since 2012 he is teaching Foundations of Western Medicine (MBK) and WM continued education seminars at the HVNA and since 2017 at Shenzhou Open University of TCM
Shenzhou student: 15%
External TCM student 5%
(Limited places available for students)
Please see the payment and registration conditions for seminars in the registration form.
Accreditation
NVA WM, Zhong (Cat.2A), NWP, LVNT, VBAG
Dates & Time
11 November 2022
10 am – 17 pm (1 hour break)
Location
Shenzhou Open University of TCM
Geldersekade 67, 1011 EK Amsterdam
Levels of experience
Therapist with valid MBK (WM) diploma
Number of participants
The minimum number of participants required is 20.