Accreditation
NVA code AT, ZHONG cat 1, VNT, NWP, VBAG
Duration
Saturday from 10 am – 17 pm.
Dates
24 November 2018
Lecturer
Prof. Ben B.J  Wu
Address
Geldersekade 67, 1011 EK, Amsterdam
Price

€ 145,- including coffee/tea.

Student discount*:
Shenzhou student: 15%. 
External TCM student 5%
(Limited places available for students)
*please see the payment and registration conditions for seminars in the registration form

Language
English
The course is suitable for the following levels of experience:

Advanced level: TCM therapists
Students Tuina last year

The number of participants is limited: A maximum of 30 and a minimum of 15 participants are able to attend.
Seminar description:
Regardless of whether it is traditional or modern, Tuina in the world has never focused on the head and the face of the human body. While there have been few manipulations and acupoints applied on the scalp and facial area, the emphasis was nonetheless on the body trunk and the four limbs. The omission of head massage is probably tied to the fact that throughout history, physical labor has always been the predominant force in the labor market. Nevertheless, the constitution of the modern labor market is no longer the same, since the progress of technology has transformed the way we live. Instead of heavy physical work, the white-collar workers now require vigorous mental work. Moreover, the head and neck are important parts of the body.
Dr. Wu`s Head and Neck Tuina is developed to treat a number of civilization-related illnesses, such as vertigo, irritability, headache, visual fatigue, heavy shoulders, and insomnia.
The theoretical basis of Wu's Head Tuina is found in the "Yellow Emperor's Canon of Internal Medicine.". It is said in the Chapter of Miraculous Pivot, "different zones of the face connect to different body/limbs." To facilitate study and practice, a pictorial distribution of organs/limbs on the face as described in the Yellow Emperor's Canon of Internal Medicine was developed by Dr. Wu.
Dr. Wu will teach his techniques in this highly practical and interactive workshop.
About the lecturer: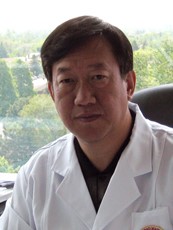 Prof. Ben B.J Wu founded Dr Wu's Head Massage Therapy and is the author of "Dr Wu's Head Massage" available in English, Hungarian and Chinese.
Prof. Wu has over 45 years experience in clinical research of acupuncture manipulation and Qigong, having written more than 300 articles, and in the treatment of insomnia, uterine bleeding, and infertility, physical and psychological dysfunctions.
He is visting professor at different Chinese Universities and among others Vice President of The World Federation of Acupuncture and Moxibustion Societies (WFAS)