First Aid Red Cross Starters Course (15+16 September 2020)
Duration
Tuesday and Wednesday from 9 am – 5 pm
Dates
15 and 16 September 2020 
Lecturer
Esther Vriezen
Address
Geldersekade 67, 1011 EK, Amsterdam
Price
€ 260,- (fixed price) including diploma, reader, coffee/tea 
Language
English
The number of participants is limited:
A maximum of 12 and a minimum of 10 participants are able to attend.
FIRST AID COURSE 
A short First Aid course teaching you all the necessary skills in case of emergency.
A First Aid diploma is required if you want to run a practice and become a member of a professional association such as Zhong*.
Practice all the skills to be able to provide adequate first aid.
CPR and AED use is part of this course.
Certificate (if successful): European recognized Red Cross first aid certificate.
You will receive a free course reader with information on all topics of this course.
This course will be partially or fully reimbursed by many health insurers in the supplementary package.
The Red Cross diploma (code 3100H) is valid for two years. After two years, a half-day comeback training is necessary to renew the validity of the diploma for another two years.
*If you want to join another association please find out if the First Aid diploma is required at the professional association of your choice.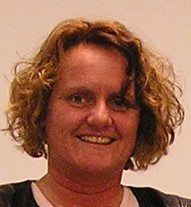 The course is given by Esther Vriezen, an official teacher for First Aid with many years of teaching experience.
She teaches the First Aid course at Shenzhou since 2008.