Accreditation
NVA code AT, ZHONG cat. 1, VBAG
Duration
Thursday and Friday from 10 am – 17 pm.
Dates
29 and 30 November 2018
Lecturer
Dr. Tianjun Wang
Address
Geldersekade 67, 1011 EK, Amsterdam
Price

€ 240,- including coffee/tea

 

Student discount*:
Shenzhou student: 15%. 
External TCM student 5%
(Limited places available for students)
*please see the payment and registration conditions for seminars in the registration form

Language
English
The course is suitable for the following levels of experience:

advanced acupuncturist
acupuncture student last year

The number of participants is limited: A maximum of 30 and a minimum of 15 participants are able to attend.
Seminar description:
Acupuncture treatment is a practical science which through promoting and guiding qi by different techniques tries to achieve the therapeutic effects. 
Dao qi technique originally was described in the Huangdi Neijing as the application of light and smooth stimulation for a long time to guide the channel qi to the sick area. It can be used in wide areas, particularly for chronic conditions, mental cases, sensitive cases, etc.
The workshop is going to explain in detail the anatomic structure, demonstrate and practice Dao-Qi needling technique on the special acupuncture points such as GV16 (Fengfu), GV14(Dazhui), GV9(Zhiyang), GV3(Yaoyangguan), CV4(Guanyuan), CV6(Qihai), BL54(Zhibian), etc. Participants will practice the Dao-Qi needling technique on each other, supervised by the tutor, to gain the confidence in their own practice.
About the lecturer: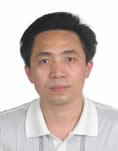 Dr.Tianjun Wang graduated from Nanjing University of Chinese Medicine(NUCM) in 1989 and had worked as a Medical Doctor and Acupuncturist in a Traditional Chinese Medicine Hospital,Nanjing, China for 18 years. Dr.T Wang completed his PhD at NUCM, studying and researching Acupuncture in the treatment for depression. Dr.Wang was a clinical supervisor and Vice-professor in NUCM. From 2001 to 2003 he worked as a Lecturer and Acupuncturist in the Mediterranean Regional Centre for Traditional Chinese Medicine (MRCTCM), MALTA. Dr.Wang moved to the UK and joined University of East London UK (UEL) as a Lecturer and Practitioner from 2007, then as Director of the Acupuncture Clinic in 2008 and Senior Lecturer in 2009. Dr. Wang currently is a Course Director of Acupuncture CNM and a guest professor of Liaoning University of TCM.