Combinations Of Special Acupuncture Treatments for Spinal-Related Diseases & Emotional Disorders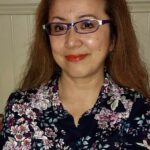 Portia Barnblatt
Day-1
Special Acupuncture Treatment For Spinal-Related Diseases
In this course, we will introduce the details of the Special Acupuncture Point selections and needling techniques for 6 Spinal-Related Diseases such as  Cervicogenic Headaches, C1 Transverse Syndrome, C7 Spinous Process Syndrome, L3 Transverse Process syndrome, etc. Spinal-Related Diseases are often seen in clinical settings with many different characteristics. The effective clinical outcomes depend on the experienced clinical knowledge needling techniques.
A detailed etiology, pathology, regional anatomy & needling techniques will be discussed. Live demonstrations and hands-on practice will be provided during the course. By the end of this course, students will be able to make the correct diagnosis and apply the most effective treatments to their patients in their clinical settings.
Day 2
Combinations Of Abdominal Acupuncture With Special Chinese Herbal Formula For Emotional Disorders
In this course, we will introduce the details of Abdominal Acupuncture which includes Theory, Point Selections, Needling techniques, Contraindications, Live Demonstration & Hands on practice.
The dynamics of the primary emotions and detailed 3 Essential emotional disorders (Anxiety, Depression & Trauma) will be discussed thoroughly. Students will learn how to apply Abdominal Acupuncture with Special Chinese Herbal Formulas to treat Anxiety, Depression & Trauma.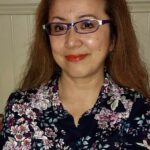 Portia Barnblatt
Dr. Barnblatt is a doctor of Acupuncture & Chinese Medicine in the U.S.A.
She holds both Doctoral & Master's degrees of Acupuncture & TCM from American College of Traditional Chinese Medicine. She has been in practice for 25 years. She maintains two private clinics in San Francisco. She is a chief Acupuncture doctor for San Francisco Ballet as well as SF Chinese Hospital. In 2004, Dr. Barnblatt served as a Research Acupuncturist for the post-open heart surgery patients at the Pacific Medical center in UCSF.
In 2007, Dr. Barnblatt received an Award from the San Francisco Mayor's office for her excellent work in the Chinese Medicine field and her service to the SF community. In 2011, Dr. Barnblatt helped Shanghai TCM University its First bilingual Teaching Program in Acupuncture & Tuna Department. She is a medical translator for People's Medical Publishing House in Beijing, Shanghai TCM University & Henan TCM University. Dr. Barnblatt is an honorable visiting professor & scholar for Henan TCM University, China. She is also an Honorable lecturer for the Italian Medical Acupuncture Association. Dr. Barnblatt serves as the board member of Acupotomology Society of the World Federation of Traditional Chinese Medicine both in China & Worldwide. She is a member of Acupuncturist without Border- U.S. Team and has done many volunteer services worldwide. Dr. Barnblatt has a great passion for the work she does, and she goes to China every year to further her knowledge in the Acupuncture & TCM field.
Shenzhou student: 15%
External TCM student 5%
(Limited places available for students)
Please see the payment and registration conditions for seminars in the registration form.
Accreditation
NVA ATK. ZHONG requested. VBAG. NWP. LVNT.
Dates & Time
26 & 27 March 2022
10 am – 17 pm (1 hour break)
Location
Shenzhou Open University of TCM
Geldersekade 67, 1011 EK Amsterdam
Levels of experience
Acupuncturist, Herbalist or final year student
Number of participants
The number of participants is limited to 40.