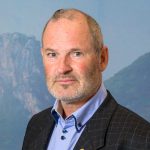 Toine Korthout
Burnout – nowadays you hear a lot about it and it seems to happen to people of all ages and especially the young people.
During this seminar day we focus on stress, in particular from a physiological and pathophysiological point of view. We look at the generation of burnout, especially the millennials (people born between 1980 and 2000).
At the end of this course you will know
– what stress is;
– how a person reacts to stress;
– the differences between acute and chronic stress and their effects on the human body.
The following issues will be addressed
– What are the most important characteristics of burnout?
– Some indicators for burnout development
– The importance of burnout in the care for your patients
– The characteristics of millennials and their way of life that lead to the development of burnout
– Some factors that help prevent or combat burnout
Interactive seminar with lecture and presentation, cases, discussions, practice examples also by the participants. There will be opportunity to share experiences.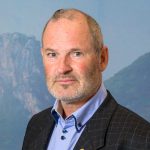 Toine Korthout
Studied natural medicine at the "Nederlandse Akademie voor Natuurgeneeskunde" in Hilversum, medicine at the ...
Shenzhou student: 15%
External TCM student 5%
(Limited places available for students)
Please see the payment and registration conditions for seminars in the registration form.
Accreditation
NVA WM-B, Zhong (Cat 2A), NWP, LVNT, VBAG, TCMned
Dates & Time
December 1, 2022
10 am – 17 pm (1 hour break)
Location
Shenzhou Open University of TCM
Geldersekade 67, 1011 EK Amsterdam
Levels of experience
Therapist with valid MBK (WM) diploma
Number of participants
The minimum number of participants required is 20.