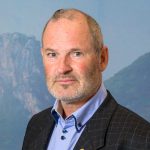 Toine Korthout
At this seminar you learn to apply a practical, often very effective tool which can be applied stand alone or in combination with other therapies such as TCM, herbal medicine, traditional acupuncture, homeopathy and so on.
In many, if not all, physical ailments one or more spinal segments are involved, often leading to local hypertonia and decreased range of mobility of vertebrae and a self- perpetuating spinal block. Such spinal blocks may attribute to persistence of segmentally related complaints. Applied elements of embryology, neuroanatomy and neurophysiology are necessary to understand the role of segmental relations in a range of health problems to be treated with auricular mobilization.
Spinal blocks represent themselves at the auricle. This auricle representation can easily be detected and manually corrected. In auricular mobilization the neck and back themselves need not to be manipulated which is a big advantage compared to manual therapy and chiropractic and makes it a safe procedure.
Quite often patients experience immediate decline of complaints and a general feeling of relief after auricular mobilization.
Basic theory, embryological, neuroanatomical and neurophysiological are presented along with practical instruction. After this seminar you will be able to practice auricular mobilization yourself.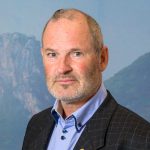 Toine Korthout
Studied natural medicine at the "Nederlandse Akademie voor Natuurgeneeskunde" in Hilversum, medicine at the Rijksuniversiteit Limburg in Maastricht (Msc 1988, MD 1991), acupuncture  education at Stichting NAAV Education with specialization auriculo (1996) and Pedagogic Didactical skills for HBO teachers at Interstudie NDO van Hogeschool Arnhem en Nijmegen (2013). He is a NRR-ERC-certified instructor Basic reanimation and Pediatric reanimation. In 1983 he started his practice in natural medicine in Sleeuwijk. He has worked as a teacher at the Stichting NAAV Onderwijs and its successor the NAAV Research and Education Foundation with topics in auriculo and basic life support. In 2008 he started teaching medical basic knowledge (MBK) at HvNA and Shenzhou. 
Shenzhou student: 15%
External TCM student 5%
(Limited places available for students)
Please see the payment and registration conditions for seminars in the registration form.
Accreditation
NVA A/WM. ZHONG requested. VBAG. NWP. LVNT.
Dates & Time
21 April 2022
10 am – 17 pm (1 hour break)
Location
Shenzhou Open University of TCM
Geldersekade 67, 1011 EK Amsterdam
Levels of experience
Acupuncturist, or final year student
Therapist with valid MBK (WM) diploma
Number of participants
The number of participants is between 15 and 30.
More TCM | TCM/WM | WM seminars