Accreditation
NVA code A, ZHONG cat. 1, VBAG, NWP, VNT
Duration
Thursday and Friday from 10 am – 17 pm.
Dates
13 and 14 February 2020
Lecturer
Dr. Tianjun Wang
Address
Geldersekade 67, 1011 EK, Amsterdam
Price
€ 240,- including coffee/tea 
Student discount*:
Shenzhou student: 15%. 
External TCM student 5%
(Limited places available for students) *please see the payment and registration conditions for seminars in the registration form
Language
English
The course is suitable for the following levels of experience:

advanced acupuncturist with knowledge of Scalp acupuncture basic seminar of Dr. Wang or equivalent
acupuncture student last year

The number of participants is limited: A maximum of 30 and a minimum of 15 participants are able to attend.
Seminar description:
Scalp Acupuncture (SA) is one of the modern microsystem acupuncture techniques which combines Chinese acupuncture needling methods with Western medical knowledge of anatomy, physiology, pathology, neurology and particularly the elementary functional neuroanatomy about representative areas of the cerebral cortex. During the treatment, the needles are inserted into the specific stimulating areas on the scalp to achieve the desired therapeutic effects, which is mainly used to treat brain related conditions, including neurological disorders, psychological and psychosomatic conditions, such as wind stroke, depression, Parkinson"s disease, dementia, pain, chronic muscle spasm, etc.
Scalp Acupuncture is remarkable for its fast effects. Many patients notice an improvement after the first treatment.
Based on the basic scalp acupuncture workshop, this advanced workshop will focus on the deep understanding of SA, more SA needling practice and further detailed discussion on some neurological and psychological conditions such as Stroke, MS, Depression, etc. The practical interactive workshop will enable the participants to gain confidence on how to integrate Scalp acupuncture into their current clinical practice, obtaining an insight into both the theoretical and practical basis for the integration of Scalp acupuncture therapy alongside their own professional discipline, possible special interesting on scalp acupuncture and special areas.
About the lecturer: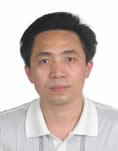 Dr.Tianjun Wang graduated from Nanjing University of Chinese Medicine(NUCM) in 1989 and had worked as a Medical Doctor and Acupuncturist in a Traditional Chinese Medicine Hospital,Nanjing, China for 18 years. Dr.T Wang completed his PhD at NUCM, studying and researching Acupuncture in the treatment for depression. Dr.Wang was a clinical supervisor and Vice-professor in NUCM. From 2001 to 2003 he worked as a Lecturer and Acupuncturist in the Mediterranean Regional Centre for Traditional Chinese Medicine (MRCTCM), MALTA. Dr.Wang moved to the UK and joined University of East London UK (UEL) as a Lecturer and Practitioner from 2007, then as Director of the Acupuncture Clinic in 2008 and Senior Lecturer in 2009. Dr. Wang currently is a Course Director of Acupuncture CNM and a guest professor of Liaoning University of TCM.