Accreditation
NVA code A, ZHONG cat. 1, VBAG, NWP, VNT
Duration
Thursday and Friday from 10 am – 17 pm.
Dates
28 and 29 of November  2019
Lecturer
Dr. Tianjun Wang
Address
Geldersekade 67, 1011 EK, Amsterdam
Price
€ 240,- including coffee/tea 
Student discount*:
Shenzhou student: 15%. 
External TCM student 5%
(Limited places available for students) *please see the payment and registration conditions for seminars in the registration form
Language
English
The course is suitable for the following levels of experience:

advanced acupuncturist 
acupuncture student last year

The number of participants is limited: A maximum of 30 and a minimum of 15 participants are able to attend.
Seminar description:
Dermatological diseases form a common medical problem in the West . In TCM, by having the right syndrome differentation, herbal medicine can be very effective in treating skin diseases. However due to a majority of patients not willing or enable to take herbal medicine, acupuncture knowledge and techniques are needed to reach effective results.  The concept of the Brain in TCM is not developed and  its relationship with skin was rarely  described in the ancient texts. However in the last two decades the Brain has been the most researched topic in TCM and as well as in clinical practice.
The seminar reviews the concepts of TCM and Western medicine about skin and its conditions. Dr Wang will shortly review the Brain theory and the related techniques by introducing the general principles of acupuncture treatments for skin diseases and particularly the newly developed TCM Brain theory and its application on skin conditions.
Main topics discussed: 
• Introduction of TCM and Western theories on skin conditions
• Acupuncture unique Brain differentiation on skin conditions
• Advanced acupuncture techniques for skin conditions
• Sample of acupuncture treatment of skin conditions
• Workshops.
About the lecturer: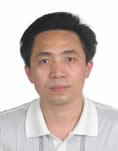 Dr.Tianjun Wang graduated from Nanjing University of Chinese Medicine(NUCM) in 1989 and had worked as a Medical Doctor and Acupuncturist in a Traditional Chinese Medicine Hospital,Nanjing, China for 18 years. Dr. T Wang completed his PhD at NUCM, studying and researching Acupuncture in the treatment for depression. Dr.Wang was a clinical supervisor and Vice-professor in NUCM. From 2001 to 2003 he worked as a Lecturer and Acupuncturist in the Mediterranean Regional Centre for Traditional Chinese Medicine (MRCTCM), MALTA. Dr.Wang moved to the UK and joined University of East London UK (UEL) as a Lecturer and Practitioner from 2007, then as Director of the Acupuncture Clinic in 2008 and Senior Lecturer in 2009. Dr. Wang currently is a Course Director of Acupuncture CNM and a guest professor of Liaoning University of TCM.