8 days Tuina Clinical Diagnosis and Treatment course 8天推拿临床诊断治疗班
8 days Tuina Clinical Diagnosis and Treatment course 8天推拿临床诊断治疗班
15+16 October, 19+20 November 2022 28+29 January, 18+19 February 2023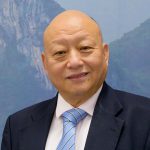 Baoshun Shi
The purpose of this seminar is to educate students, Herbalists, acupuncturists, tuina therapists and shiatsu therapists to apply their knowledge of TCM Foundations, TCM Diagnostic methods and massage techniques on a diverse category of diseases.
The seminar will be given in Chinese language with simultaneous translation.
中文授课,英文同声翻译。
15+16 October 2022
1. common used diagnostic tools of Tuina  for the head, chest, belly, spine, arms and legs. Basic treatment methods like: warming, opening, tonifying, sedating, sweating, harmonising, spreading and clearing. Tuina manipulations for adults from the category of Swaying: yizhi chan tuifa, gun fa, rou fa. Practice of the techniques.
1.推拿常用诊断方法,头面部、胸腹部、脊柱部、上肢部、下肢部、推拿基本治法、温、通、补、泻、汗、和、散、清法。
成人推拿手法、1、摆动类手法、一指禅推法、㨰法、揉法。手法练习.
2. Rubbing techniques like:Mo, Ca, Tui, Cuo, Ma. Vibrating and Shaking techniques like: Dou and Zhen Pressing techniques like An, Dian, Nie, Na, Nian, Cai Qiao. Practice of the techniques.
第二天、2、摩擦类手法、摩法、擦法、推法、搓法、抺法。3 、振动类手法、抖法、振法。4、挤压类手法、按法、点法、捏法、拿法、捻法、踩跷法。 手法练习.
19+20 November 2022
3. Striking techniques like Pai  and  Ji (extra) Mulberry stick method. Passive joint manipulation: Yao, Bei, Ban, Ba Shen
Practice of all of the previous techniques
第三天、5、叩击类手法、拍法、击法(附)桑枝棒制法、弹法。6、运动关节手法、摇法、背法、扳法、拨伸法。手法练习。
4. injuries of the joints of the extremities. The Shoulder:  slipped biceps tendon, biceps tendon injury, (long & short tendon injury) supraspinous tendonitis, calcification of the supraspinous tendon, acromial synovitis, periarthritis of shoulder (50 year shoulder, frozen shoulder). Practice of all of the previous techniques.
第四天、四肢关节伤筋。1肩部伤筋、肱二头肌长腱滑脱、肱二头肌腱损伤(长、短肌腱损伤)、冈上肌肌腱炎、冈上肌肌腱钙化、肩峰下滑襄炎、肩关节周围炎(五十肩、冻结肩、肩凝肩)。手法练习。
28+29 January 2023
5. Injuries of the elbow: epycondilitis lateralis( tenniselleboog )epiphyseal inflammation of the humerus (golfers elbow), olecranon synovitis. Injuries of the wrist and hands: radial styloid process, tenosynovitis, ganglion, interphalangeal joint sprain, injury of the ligament separating the radioulnar joint, carpal tunnel syndrome, wrist injuries. Practice of all of the previous techniques
第五天、肘部伤筋、肱骨外上髁炎、肱骨内上髁关炎、尺骨鹰嘴滑襄炎、腕与手部伤筋、桡骨茎突、指部腱鞘炎、腱鞘襄肿、指间关节扭伤、桡尺骨远端关节分离韧带损伤、腕管综合症、腕关节扭伤。手法练习。
6. Hip injuries, hip synovitis, sprain of the hip (other hip disorders). Knee injuries: external collateral ligament injury, meniscus injury, traumatic synovitis,(other knee disorders) Heel and foot injuries: sprained ankle, tarsal tunnel syndrome, Achilles tendon sprain and strain. Practice of all of the previous techniques.
第六天、髋部伤筋、髋关节滑襄炎、髋关节扭伤、(其它髋关节疾病)。膝部伤筋、内、外副韧带损伤、半月板损伤、创伤性滑膜炎、(其它膝关节疾病)、踝部与足部伤筋、踝关节扭伤、踝管综合症、跟腱扭伤及劳损。手法练习。
18+19 February 2023
7. Injuries of the Chest, sternum injuries Cervical spondylosis, stiff neck, staggered vertebrae,  mandible joint spasm. Practice of all of the previous techniques.
第七天、胸部伤筋、胸胁屏伤筋、颈椎病、落枕、椎骨错缝、下颌关节功能紊乱症。手法练习。
8. Injuries of the Waist: acute and chronic muscle damage, strain, herniated discs, rheumatoid arthritis ( Ankylosing spondylitis and many other complaints). Practice of all of the previous techniques.
第八天、腰部伤筋、急、慢性部肌肉损伤、劳损、腰椎间盘突出症、类风湿性关节炎、(强直性脊椎炎、(其它腰椎疾病)。手法练习。
ALL THE TECHNIQUES AND MANIPULATIONS WILL BE PRACTISED UNTILL YOU'RE ABLE TO DO THEM.
在讲座期间,不断练习所有手法和操作,直到你能够熟练掌握。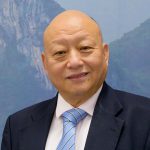 Baoshun Shi
Baoshun Shi graduated from the Beijing College of Traditional Chinese Medicine. He was taught by famous Chinese medicine massage, acupuncture and orthopedic experts and studied under Professor Shuchun Sun, a famous Chinese medicine expert in China. Baoshun Shi has worked in the Institute of Orthopaedics and Traumatology of China Academy of Traditional Chinese Medicine and the China-Japan International Acupuncture and Tuina Clinic.
Shenzhou student: 15%
External TCM student 5%
(Limited places available for students)
Please see the payment and registration conditions for seminars in the registration form.
Accreditation
NVA AT, Zhong (Cat.1), NWP, LVNT, VBAG, TCMned
Dates & Time
15+16 October, 19+20 November 2022 28+29 January, 18+19 February 2023
10 am – 17 pm (1 hour break)
Location
Shenzhou Open University of TCM
Geldersekade 67, 1011 EK Amsterdam
Levels of experience
Acupuncturist, Herbalist or final year student
Number of participants
The minimum number of participants required is 20.