Tuina Seminar 推拿讲座 (双语 EN/CN)
Tuina Clinical Diagnosis and Treatment course – UNIT 2 (out of 4) 推拿临床诊断治疗班(第二单元)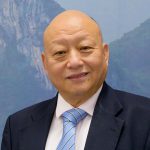 Baoshun Shi
The purpose of this seminar is to educate students, Herbalists, acupuncturists, tuina therapists and shiatsu therapists to apply their knowledge of TCM Foundations, TCM Diagnostic methods and massage techniques on a diverse category of diseases.
The seminar will be given in Chinese language with simultaneous translation.
中文授课,英文同声翻译
Day 3+4
Striking techniques like Pai  and  Ji (extra) Mulberry stick method. Passive joint manipulation: Yao, Bei, Ban, Ba Shen
Practice of all of the previous techniques
第三天、5、叩击类手法、拍法、击法(附)桑枝棒制法、弹法。6、运动关节手法、摇法、背法、扳法、拨伸法。手法练习。
injuries of the joints of the extremities. The Shoulder:  slipped biceps tendon, biceps tendon injury, (long & short tendon injury) supraspinous tendonitis, calcification of the supraspinous tendon, acromial synovitis, periarthritis of shoulder (50 year shoulder, frozen shoulder). Practice of all of the previous techniques.
第四天、四肢关节伤筋。1肩部伤筋、肱二头肌长腱滑脱、肱二头肌腱损伤(长、短肌腱损伤)、冈上肌肌腱炎、冈上肌肌腱钙化、肩峰下滑襄炎、肩关节周围炎(五十肩、冻结肩、肩凝肩)。手法练习。
ALL THE TECHNIQUES AND MANIPULATIONS WILL BE PRACTISED UNTILL YOU'RE ABLE TO DO THEM.
在讲座期间,不断练习所有手法和操作,直到你能够熟练掌握。
The seminar can be followed separately, please find the other seminar links below:
本讲座虽有连续性,但亦可分开报名。请查看其他单元的讲座链接如下: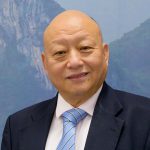 Baoshun Shi
Baoshun Shi studeerde af aan het 'Beijing College of Traditional Chinese Medicine'. Hij heeft les gehad van gerenommeerde Chinese specialisten in massage, acupunctuur en orthopedie en studeerde bij professor Shuchun Sun, een vooraanstaande expert in China in de Traditionele Chinese geneeskunde.
Shenzhou student: 15%
External TCM student 5%
(Limited places available for students)
Please see the payment and registration conditions for seminars in the registration form.
Accreditation
NVA AT, Zhong (Cat.1), NWP, LVNT, VBAG, TCMned
Dates & Time
February 18&19 , 2023
10 am – 17 pm (1 hour break)
Location
Shenzhou Open University of TCM
Geldersekade 67, 1011 EK Amsterdam
Levels of experience
Acupuncturist
Acupuncturist, or final year student
Acupucunturist, Herbalist or Tuina therapist
Shiatsu therapist
Number of participants
The minimum number of participants required is 20.