TCM Diagnosis and therapies for eye disorders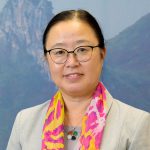 Yifan Yang
Eye and vision disorders, either acute or chronic, bring direct stress or chronic discomfort, lead to accidents, frustration and mental tiredness.
In this 2-days seminar, after a brief review of eyes in anatomy and physiology in modern medicine, Dr. Yang will discuss the TCM diagnosis, the syndrome differentiation both in the local and general levels. After that she will discuss different kinds of diseases and conditions of the eyes. She will discuss the therapies, such as acupuncture and herbs. Moreover, she will give tips such as self-massage /acupressure, dietary advice to the patients to enhance the effects of acupuncture and herbs. Moreover, she will evaluate the specific contributions of the therapies and also their limitations. She will mention treatment duration, cautions and prognosis of the therapies. In this way to give therapists confidence and skills to treat this group of disorders safely. In this seminar, there are also time for acupuncture and acupressure exercises in groups in the class.
1st day:
A brief review of eyes in anatomy and physiology in modern medicine
The understanding and diagnosis of eye in TCM of the local and general levels.
Acute conditions of the eyes

Bleeding in retina or other part of the eyes
Quickly reduced vision, and blurring vision from retinal tear and detachment
Acute retinal necrosis (virus infection)
High intraocular pressure and glaucoma

Scar forming and leakage of veins in retina after operation or treatment
Macular degeneration
Early stage of cataract
2nd day:
Dry and tired eyes, blurred vision
Short Sighted
Conjunctivitis and subconjunctival hemorrhage
Burning, itching and painful sensations of eyes in allergy
Chronic infection of eyelids
Abnormal tearing
Prevention of eye diseases in TCM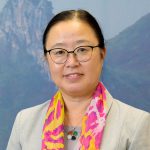 Yifan Yang
Studeerde Traditionele en Moderne Medicijnen aan de Beijing Universiteit voor Traditionele Chinese Geneeskunde van 1977 tot 1982 en werkte daar als docent en arts na haar afstuderen op de Chinese Kruidenafdeling. Naast lesgeven en beroepsbeoefening behaalde ze haar Master titel in Chinese Kruiden- en Formuleleer. In 1990 verhuisde ze naar Nederland, alwaar ze sindsdien in de TCG kliniek werkzaam is. Dr. Yang geeft hiernaast colleges in Chinese Kruidenleer aan studenten in zowel Nederland als België.
Shenzhou student: 15%
External TCM student 5%
(Limited places available for students)
Please see the payment and registration conditions for seminars in the registration form.
Accreditation
NVA ATK, Zhong (Cat.1), NWP, LVNT, VBAG
Dates & Time
24 & 25 September 2022
10 am – 17 pm (1 hour break)
Location
Shenzhou Open University of TCM:
Geldersekade 67, 1011 EK Amsterdam
Levels of experience
Acupuncturist, Herbalist or final year student
Number of participants
The minimum number of participants is 12.