TCM Diagnosis and therapies for ear, nose and throat disorders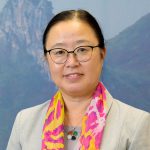 Yifan Yang
The acute and chronic disorders of ears, nose and throat not only bring the suffering of patients in the affected organs, but can directly cause breathing discomfort, pain, influence sleep quality, and evening daily activities. They lead to mental and physical tiredness and irritation.
In this 2-days seminar, after a brief review of anatomy and physiology of ear, nose and throat in modern medicine, Dr. Yang will discuss the TCM diagnosis, syndrome differentiation for a series diseases and conditions in both local and general levels.
After that she will discuss the therapies, such as acupuncture and herbs. Moreover, she will give instructions on self-massage and provide dietary advice to the patients to enhance the effects of acupuncture and herbs. She will mention treatment duration, cautions and prognosis of the therapies. In this way let therapists have confidence and skills to treat this group of disorders effectively and safely.
In this seminar, there are acupuncture and acupressure exercises in the class.
1st day
A brief review of anatomy and physiology of ear, nose and throat in modern medicine
The TCM understanding and diagnosis of ear, nose, (sinuses) and throat in the local and general levels.
Rhinitis and running nose
Acute and chronic sinusitis
Reduced sense of smell (include nose polyps)
Tonsillitis
Pharyngitis
Laryngitis
2nd day
Tinnitus
Vertigo (Meniere's disease)
Otitis media
Reduced hearing ability
Herpes zoster around ear
Eczema around ear and in the external auditory canal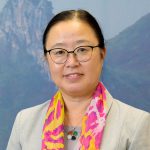 Yifan Yang
Studeerde Traditionele en Moderne Medicijnen aan de Beijing Universiteit voor Traditionele Chinese Geneeskunde van 1977 tot 1982 en werkte daar als docent en arts na haar afstuderen op de Chinese Kruidenafdeling. Naast lesgeven en beroepsbeoefening behaalde ze haar Master titel in Chinese Kruiden- en Formuleleer. In 1990 verhuisde ze naar Nederland, alwaar ze sindsdien in de TCG kliniek werkzaam is. Dr. Yang geeft hiernaast colleges in Chinese Kruidenleer aan studenten in zowel Nederland als België.
Shenzhou student: 15%
External TCM student 5%
(Limited places available for students)
Please see the payment and registration conditions for seminars in the registration form.
Accreditation
NVA ATK, Zhong (Cat.1), NWP, LVNT, VBAG
Dates & Time
14 & 15 May 2022
10 am – 17 pm (1 hour break)
Location
Shenzhou Open University of TCM:
Geldersekade 67, 1011 EK Amsterdam
Levels of experience
Acupuncturist, or final year student
Number of participants
The minimum number of participants is 12.