Acupuncture in Pain Management and the Underlying Idea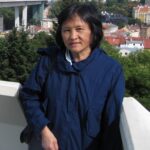 Siti Sukrisno
Nowadays, there are many developments in the approach of acupuncture treatment. One approach in the acupuncture world is to regard new ideas in acupuncture as the modern acupuncture which also seem not to be related to the concepts of classical acupuncture. The purpose of my presentation is to remind practitioners that classical acupuncture (in combination with modern acupuncture) is not outdated, and deserves to have a positive place in acupuncture treatment, especially in pain management for different complaints. I will emphasize how important a holistic treatment is, in pain management in acupuncture by means of treating Qi-deficiency together with a localized treatment.
On the first day of the presentation, we will consider the meaning of Qi, related to Qi-deficiency, the reason for many complaints and diseases, as well as the techniques of acupuncture in pain management. There will be an analysis according to modern medical theories based on the neuro-physiological, neuro-endocrine systems, the same as some scientific studies to prove the cardiovascular effect of acupuncture, in relation to the treatment for Qi-deficiency. The segmental approach which is linked to various forms of pain which occur in particular areas of the body, together with acupuncture treatment which is related to segmental innervation of the periphery nervous system, will also be introduced.
Some complains like Migraine, low back pain as well as neck or shoulder pain, and the pain caused by Myofascial Trigger Points (which is related to Rheumatism, Bursitis, Fibromyalgia, Restless Leg Syndrome, Plantar Fasciitis and many other conditions), will be presented as a highlight in the presentation.
on the second day. We will talk about how important integrated medicine (such as alternative or Chinese Medicine in combination with Western Medicine) is, in the interpretation of these disorders, for example: pathophysiology in relation to the treatment. I will emphasize (again) how important it is to pay attention to a holistic treatment when treating Qi-deficiency in pain management.
The classical acupuncture points for treating Qi-deficiency and some local points in pain management will also be presented. This presentation will also introduce the advantages and disadvantages of different acupuncture techniques of pain management, based on the scientific approach of this day and age. I will show some videos on different techniques in pain management (like Dry Needling and Chinese Electro-Acupuncture).
This presentation is the product of many years of study and also many years of giving acupuncture treatment to thousands of patients with chronic pain, which resulted in publishing my book called Chinese (Electro) Acupuncture Cure for Chronic Pain in 2013.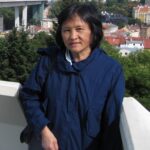 Siti Sukrisno
1976, Afgestudeerd als arts aan de Chiangxi Medische Faculteit in China; 1977 - 1978 werkzaam als arts in ...
Shenzhou student: 15%
External TCM student 5%
(Limited places available for students)
Please see the payment and registration conditions for seminars in the registration form.
Accreditation
NVA AT, Zhong (Cat.1), NWP, LVNT, VBAG, TCMned
Dates & Time
March 4 & 5, 2023
10 am – 17 pm (1 hour break)
Location
Shenzhou Open University of TCM
Geldersekade 67, 1011 EK Amsterdam
Levels of experience
Acupuncturist, or final year student
Number of participants
The minimum number of participants required is 20.